First Annual Knight of Distinguished Alumni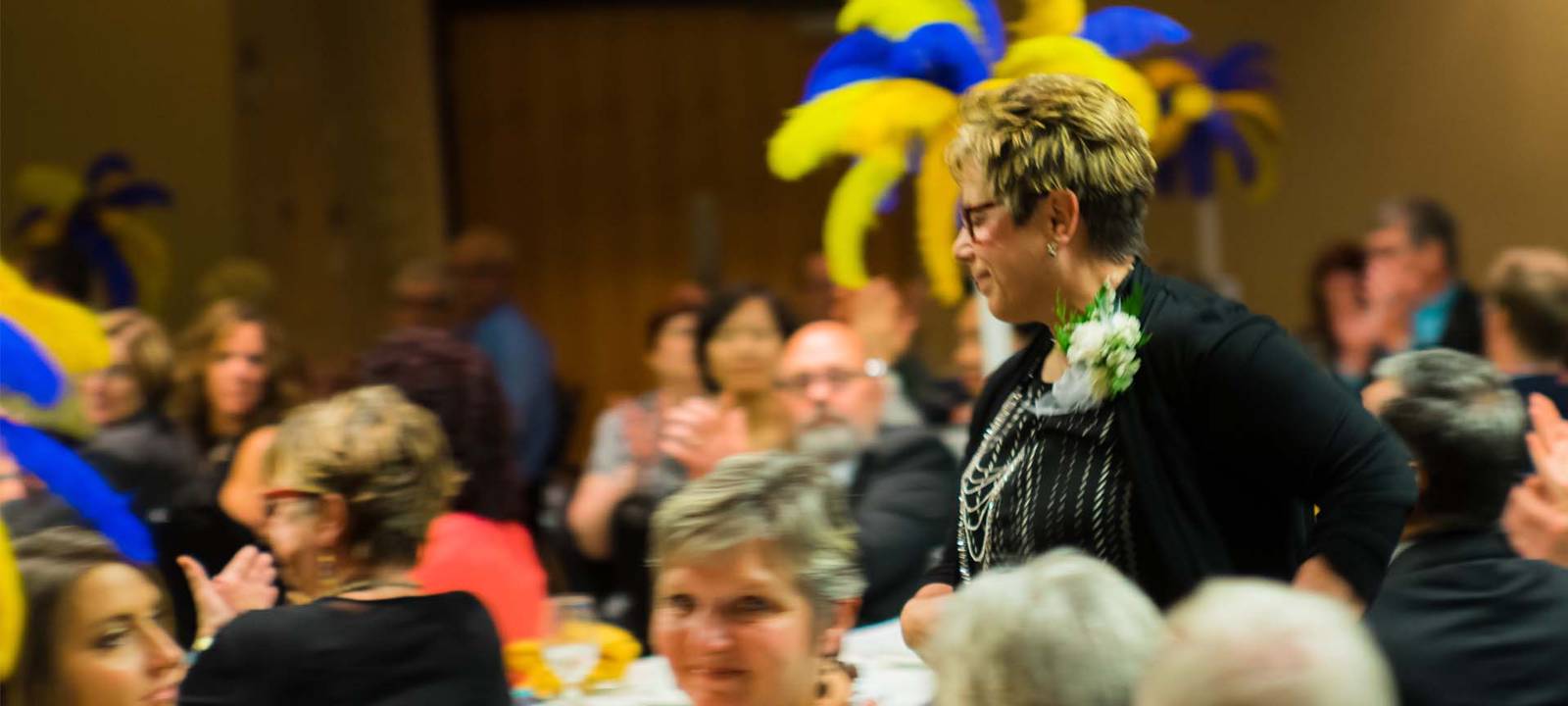 On May 25, 2017, members of the Norwin community and past graduates came together in celebration of the accomplishments of ten Distinguished Norwin Alumni, one Distinguished Friend of Norwin, and our graduating NAFA Scholarship recipient.
The Norwin Alumni & Friends Association, together with the Norwin School District Community Foundation would like to thank the community for their support and a wonderful evening.
The 2017 Class of Distinguished Alumni
We are proud to announce that the following individuals have been selected for the 2017 Class of Distinguished Alumni.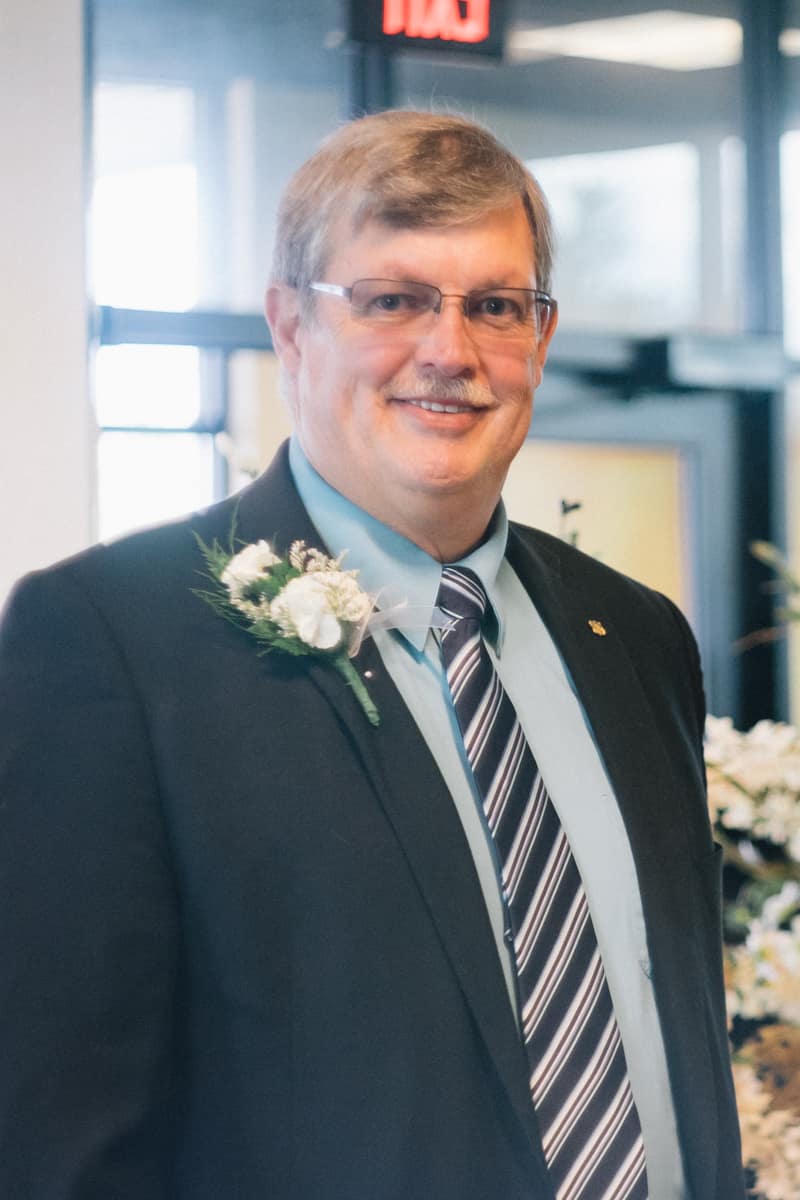 Mr. Jeffrey Bouldin, '74
Distinguished Alum in Public Service
Jeffrey Bouldin has served as a North Huntingdon Township police officer since 1979, after graduating in 1978 from Penn State University with a BS degree in law enforcement and corrections. In 1990, he was assigned to the detective unit and was designated as the North Huntingdon Police sole Juvenile Officer. In 1995, he was promoted to the rank of Sergeant. In 2009, he became a certified instructor for the ALICE (Alert Lockdown Inform Counter Evacuation) program which helps instruct Norwin school personnel on appropriate actions during an emergency.
Jeff first attended a D.A.R.E. training program and was certified as an instructor in 1992. Sergeant Bouldin taught D.A.R.E. classes in the Norwin School District from 1992 through 2007. He was named 1995 Pennsylvania D.A.R.E. Officer of the Year. In 1996, he was awarded an Honorary Life Membership from the Pennsylvania Congress of Parents and Teachers. He was elected to serve as President of the Pennsylvania D.A.R.E. Association in 1997, and served on their Executive Board for several years.
Jeff was awarded the Norwin Elks Citizen of the Year in 1998, and was recognized by the Norwin Star as its Law Enforce­ment Officer of the Year in 2001.
Jeff remains an active member of the Norwin community and previously served on the Norwin Strategic Plan Steering Committee in 1996 and 2001. He has also participated in the PAL adaptive baseball program since its founding 12 years ago, and continues to volunteer since 2011 with the Norwin Lions Reality Tour. For the last 20 years, he has worked with the Pennsylvania Attorney General's Drug Task Force. Jeff also is the voice of Norwin girls volleyball, girls soccer, girls basketball and boys volleyball.
Jeff is married to Pamela since 1980 and they have two children, Sarah and Brad, and two granddaughters, Aviana, 2 and Braelyn, 1.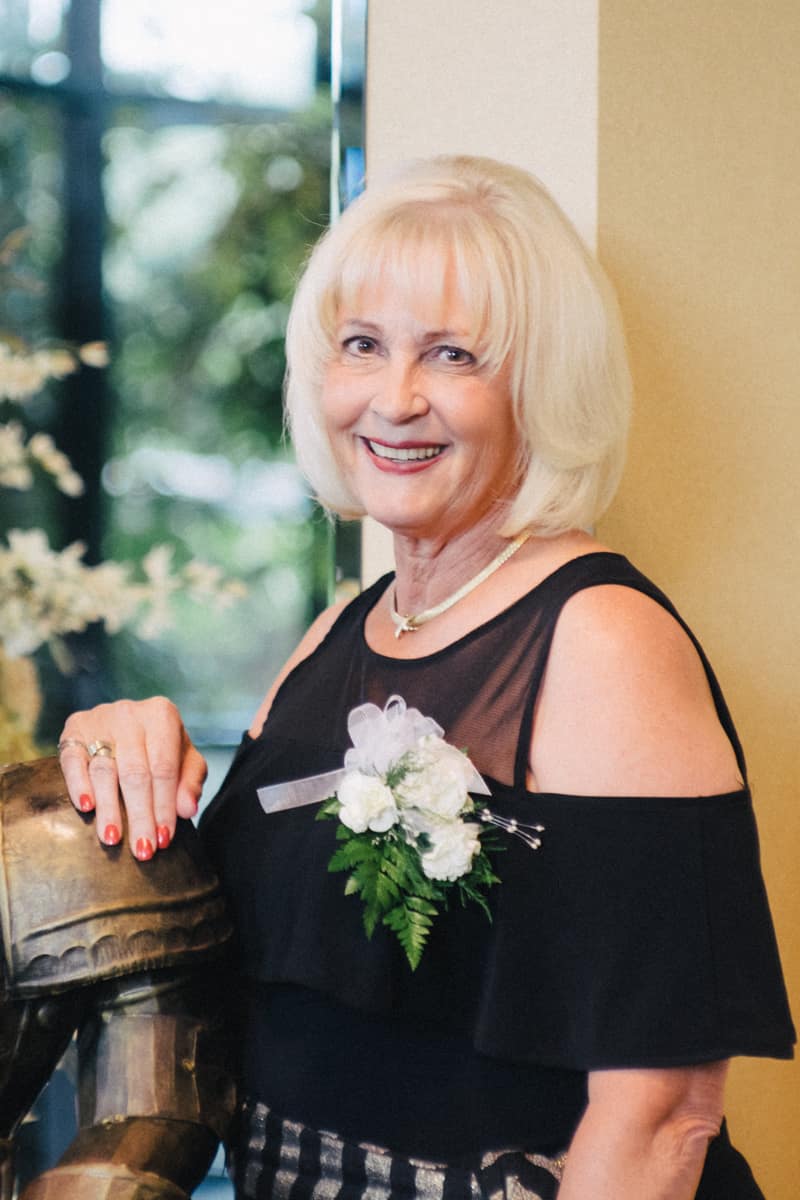 Dr. Sharon Brown-Welty, '69
Distinguished Alum in Education
Dr. Sharon Brown-Welty was appointed Dean of Cal State San Bernardino's Palm Desert Campus in July, 2014 where she oversees the operations of a university campus. In her capacity as Dean, she is responsible for the academic offerings, student life programs, community outreach and fund raising, and general administration and operations of the campus. Since her appointment as Dean, she has chaired the CVEP (Coachella Valley Economic Partnership) Committees on Education: College Access and Completion and also has chaired the Committee on Successful Transitions. She serves on the HARC (Health Assessment and Research for Communities) Board and the C4C (Communities for Collabo­ration) Board as well as on several committees of the Clinton Health Matters Initiative.
Prior to her appointment as Dean at CSUSB Palm Desert Campus, Brown-Welty served in a number of positions at Fresno State including Dean of Graduate Studies, Department Chair of Educational Research and Administration, and Associate Vice President for Academic Affairs. She designed the doctoral program and directed the first Doctoral Program in Educational Leadership at Fresno State and was on the early Carnegie Project on the Education Doctorate (CPED) convening organiza­tion. Prior to arriving at Fresno State, she served at Indiana University of Pennsylvania as the Assistant Provost, the Interim Associate Provost, and as the Assistant to the Vice President for Finance.
Brown-Welty has been published in a number of professional refereed education journals and periodicals. She is also the author of a number of book chapters on educational leadership and has served as an editor and reviewer for professional education publications. She has also made many major presentations on educational leadership.
Recent awards include the Outstanding Educator and Inductee into the Rotary Education Hall of Fame in 2016, the 2016 Impact Award by the SBEMP Law Firm in Palm Springs, and has been selected the 2017 Education Leader by the Palm Springs Women's Leadership Forum. She was initiated into Phi Kappa Phi in 2013 for significant contributions made toward the promotion of academic excellence at Fresno State. Brown-Welty received a Top Ten Women of the Year in Fresno honor in 2009, the Richter Award for Leadership in 2008, the Leadership Fresno Outstanding Alumni Award in 2003, and the Provost Award for Excellence in Graduate Teaching and Mentoring in 2003.
Brown-Welty has a bachelor's and master's degree in business administration from Indiana University of Pennsylvania, and an educational doctorate in higher education administration and policy studies from the University of Pittsburgh. She is married to Dr. John D. Welty, President Emeritus, Fresno State and together they have 5 children and 6 grandchildren.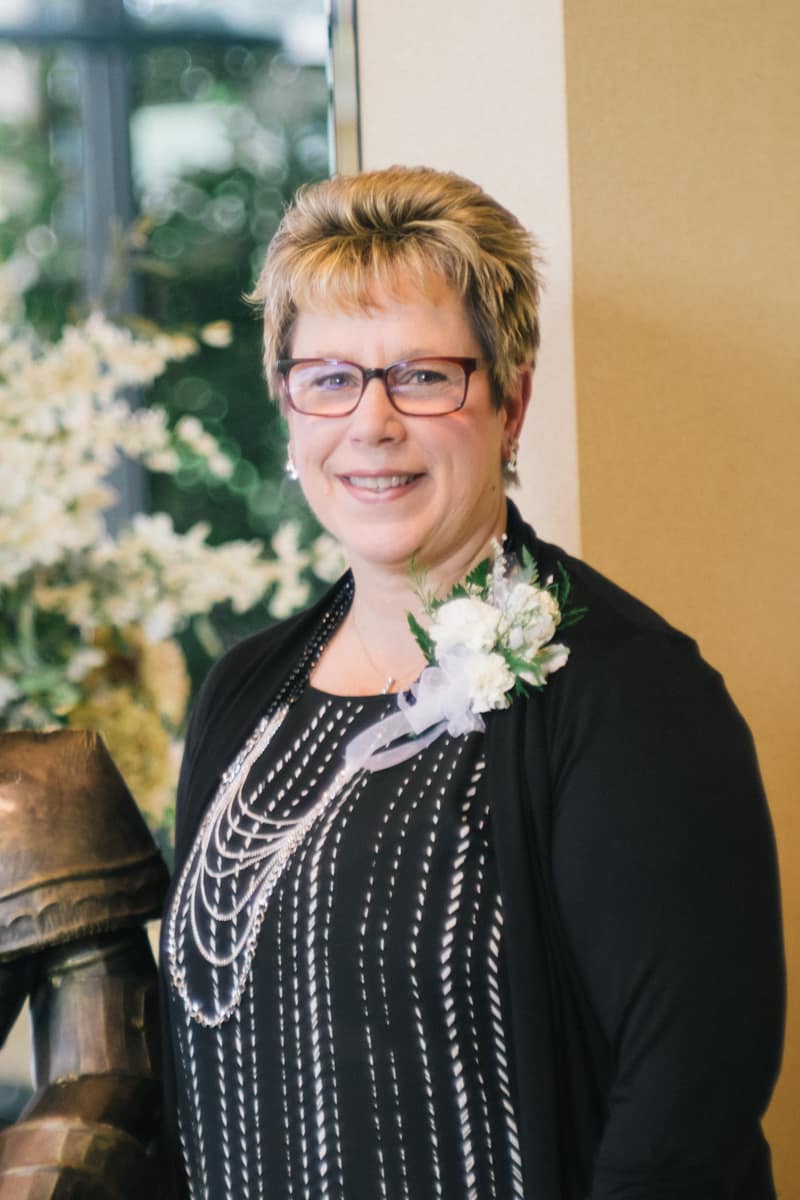 Ms. Dina D'Alessandro Denning, '79
Distinguished Alum in Philanthropy & Public Service
The call to action was made in 2010. Since then, Dina Denning has worked within two community service groups, first with The Norwin Rotary Club and now with The Norwin Lions Club, to bring assistance to the students of the Norwin Schools that are struggling with weekend nutritional needs.
With the financial backing of local businesses, organizations, and individuals; the volunteer work of many people; and a strong relationship with a local grocer, many children of the Norwin Schools are being served with Kitty Sacks to sustain themselves through the weekend.
In 2011, the project was kicked off with the Norwin Lions Club. Dina was able to convince the Lions to sponsor a new fund raising event, The Cubcake Wars. Now in it's fifth year, the Cubcake Wars puts home and professional bakers into competition with each other to determine the best Cubcake baker in the region. The event has out grown two venues and this year partnered with Stratigo's Banquet Centre. Earnings from the event are earmarked for the Kitty Sack project and assures that the project can be sustained for several years to come.
No child should go hungry. With Dina's commit­ment and the continued support of the community, you can bet that no Norwin child will.
Mr. John M. Duncan, Jr., '79
Distinguished Alum in Philanthropy & Public Service
While serving as President of Duncan Financial Group's Insurance Division for the past 15 years, John has overseen the company's unwavering delivery of the gold­level service its clients have come to expect.
John is a graduate of Indiana University of Pennsyl­vania, where he earned his degree in Business Management. He takes his civic responsibility seriously, a trait passed on by his father, who taught him the importance of supporting the community that supports his company. John has long-served as President of the Norwin Public Library Board, and is a board member of the Norwin Chamber of Commerce, where he co-chairs the annual Golf Outing. He is also member of the Norwin Rotary Club, on the Board of the Norwin School District Community Foundation, and a member of the Irwin Lions Club. John strongly supports Norwin's Student Athlete of the Week Program, where he is honored to present awards to the school's outstanding scholars and athletes. One of John's passions is Norwin's Relay for Life event.
John and Duncan Financial Group are also firmly committed to the events hosted by the Irwin Business and Professional Association, including such endeavors as the Irwin Jazz in the Streets, Ladies Night, Light Up Night, Cookie Tour, Car Cruise, and others.
Just as important to John is his family, which includes: his wife of 30 years, Donna; his son Lance, who also works at the company; daughter, Megan, a teacher at Vincentian Academy in Pittsburgh; and their beloved rescue dog, River. John is an avid golfer and enjoys a good game at the Madison Club. He also likes to travel and visit his camp in Potter County.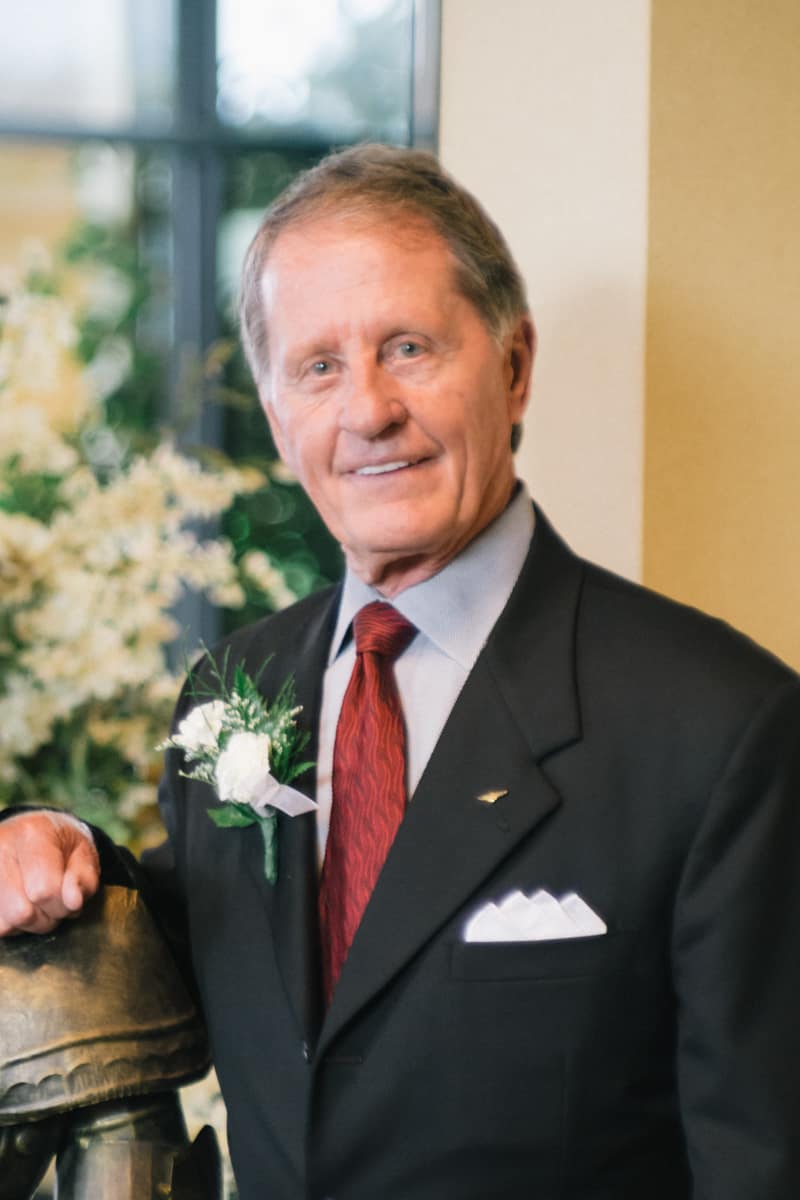 Mr. Richard L. Earnest, '60
Distinguished Alum in Business
Richard earned a Bachelor's degree in Engineer­ing from the United States Naval Academy in 1964. While at Annapolis, played baseball and football and played in the national championship football game for Navy in 1964. Became a decorated jet fighter pilot during the Vietnam conflict while flying over 300 combat missions. While on active duty, earned a Master's degree in Management.
Mr. Earnest's business career in technology over the past 40 years includes leading seven different public and private companies involved in computer software as President/CEO through the dramatic growth of technology over the last three decades and continues today in helping to build successful companies. He has served on 10 boards of directors of for-profit companies, served on audit and compen­sation committees for public and private corporations and remains involved in four non-profit boards concerned with community involvement and cultural understanding.
He has served as a city council member and Mayor of Del Mar, California and continues his public involvement through mentoring and consulting new entrepreneurs as they begin their career journey.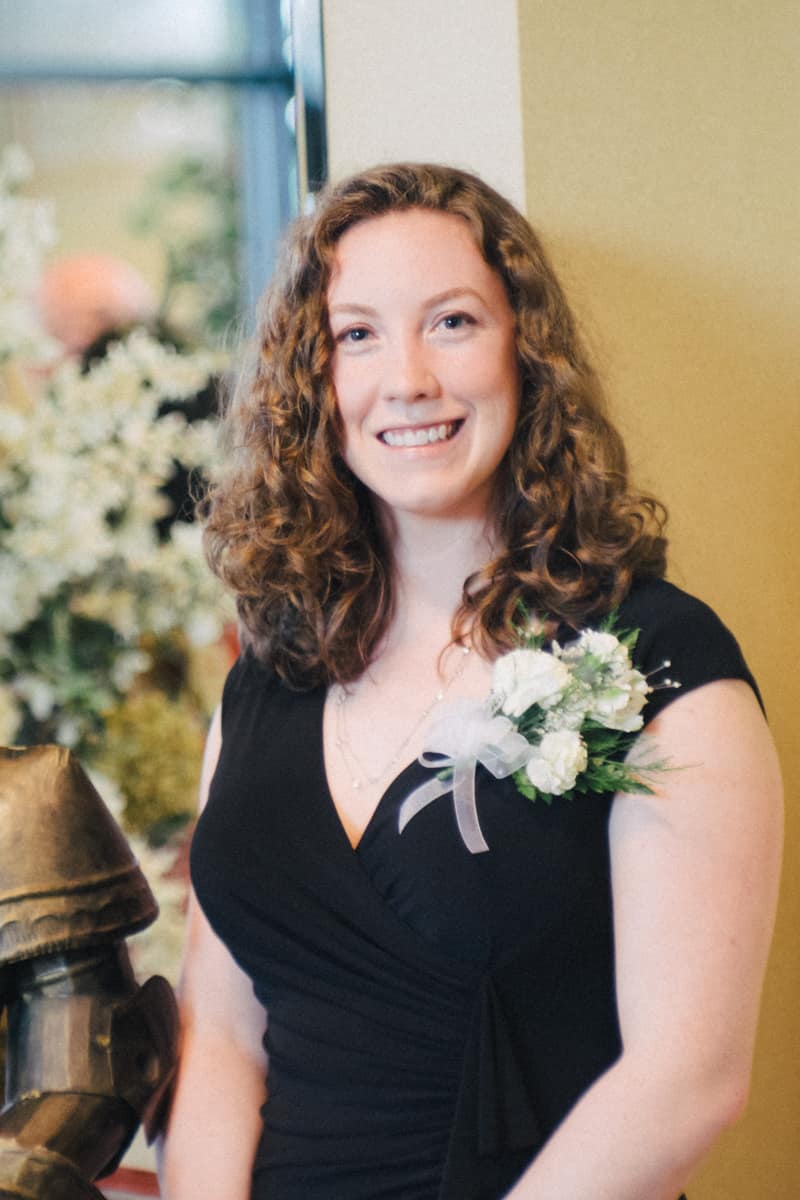 Dr. Victoria I. Holden, '07
Distinguished Alum in Science
Victoria "Tori" Holden graduated from Norwin High School in 2007. She played on the field hockey team and was elected captain as a senior, earning recognition on the WPIAL All-Section First team. Holden then earned her Bachelor of Science in Immunology and Infectious Disease from the Pennsylvania State University in December 2010, where she performed research on the role of dietary Vitamin D in Inflammatory Bowel Disease.
In July 2011 she joined the Program in Biomedical Sciences at the University of Michigan, and began her doctoral thesis research in March 2012 with Dr. Michael Bachman. She defended her doctoral thesis and earned her PhD in Microbiology and Immunology in March 2016. Her thesis work examined the effect of iron on lung infections caused by Klebsiella pneumoniae, a bacterium that is resistant to all or nearly all antibiotics. Her work resulted in 3 scholarly publications, one of which was highlighted by her peers within the scientific community as well as the general media.
While at Michigan, she was elected as President of the Organization of Microbiology and Immunology Students, and received a Young Investigator Award at the annual American Society for Microbiology conference in 2014. Currently, Holden is performing postdoctoral research at Dartmouth College, where she is studying bacterial lung infections that predominantly affect Cystic Fibrosis patients.
Holden aims to continue her career as a research professor and hopes to contribute to the development of new antibacterial treatments.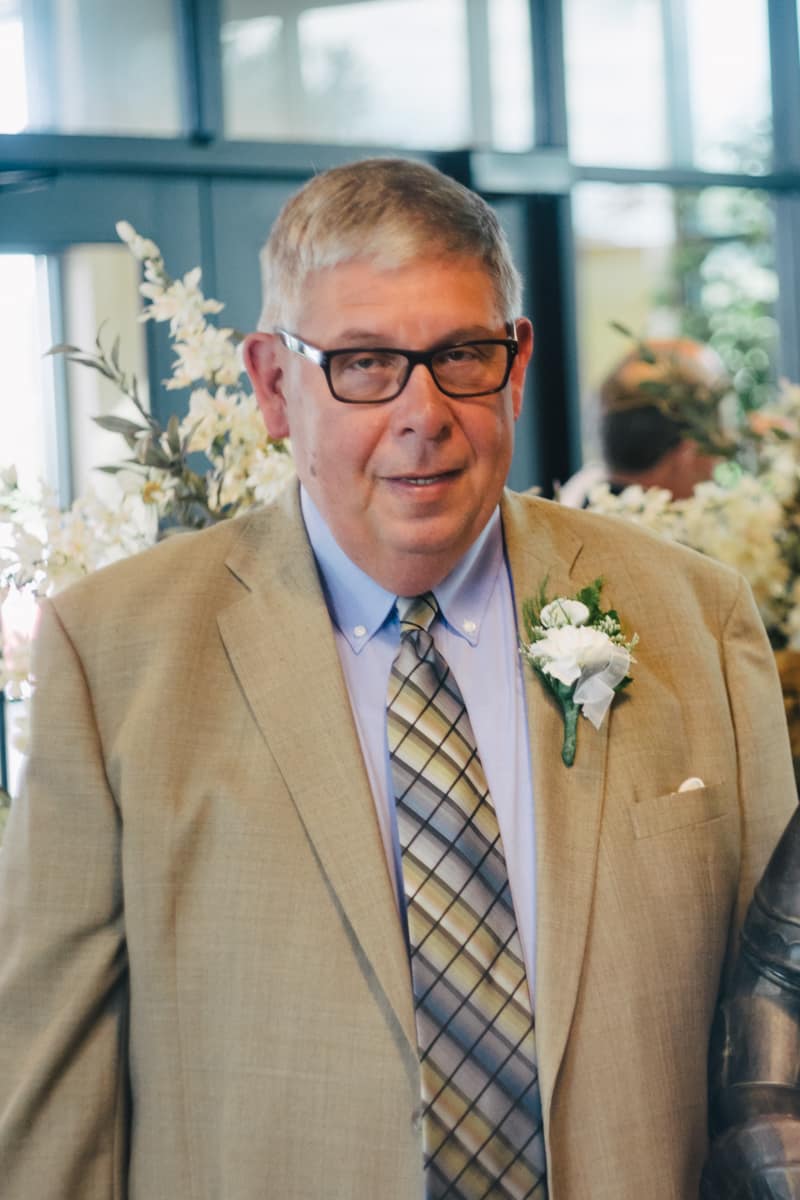 Mr. Robert Perkins, '72
Distinguished Alum in Philanthropy & Public Service
Bob Perkins has been a lifelong resident of the Norwin Community. At an early age Bob's parents instilled in him the importance of being active in the community by volunteering and giving to those in need.
Bob has been effective in taking the knowledge he gained through family and business experiences and shar­ing it with the community through his dedication to volunteer work. Bob's accomplishments range in numerous aspects of his life, and he is humbled by each experience that has helped to shape the person he is today.
Bob became a member of the Irwin Volunteer Fire Dept. at the age of 18. From 1976 to 1998 he served as President. Since 1996, Bob has been President/CEO of PDS Industries, a Defense and Aerospace Precision Machining Company located within the Norwin Area. From 2000-2006, Bob served as a member of the Norwin Chamber of Com­merce Board of Directors. While volunteering with the Chamber Bob served as the Chamber Chairman for a year and Co-Chairman of the Norwin Community Picnic for four years.
This year marks Bob's 18th year as a member of the Norwin School District Board of Education. Throughout his time on the board, Bob has been an advocate in assuring all Norwin students are provided a high quality education. Bob has been an integral part of the district wide renovations program and has served as Chief Negotiator for numerous Labor Agreement Negotiations.
In his free time, Bob enjoys working in the yard, traveling, and hunting. Most importantly, he values spend­ing time with his wife Jan, and their children and grand­children.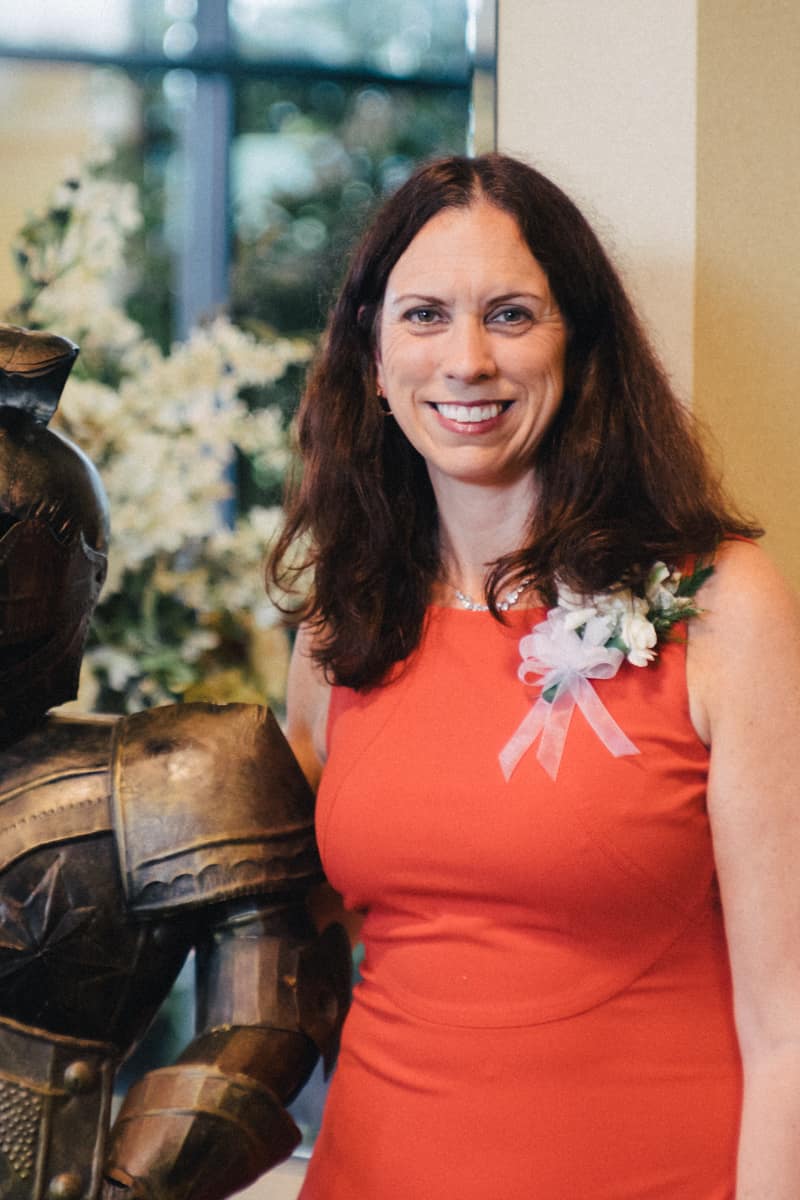 Ms. Colleen Shogan, '93
Distinguished Alum in Government
Colleen Shogan is the Deputy Director of National and International Outreach at the Library of Congress and an Adjunct Professor of Government at Georgetown. She was previously the Deputy Director at the Congressional Research Service (CRS) at the Library of Congress. Prior to joining the Library, Colleen served as a policy staffer in the Senate. She came to Capitol Hill in 2005 through the American Political Science Association (APSA) Congressio­nal Fellowship program. Before working in Congress, Colleen was Assistant Professor of Government and Politics at George Mason University. She joined the George Mason faculty in 2002, after completing her PhD in Political Science at Yale University. At Yale, she was a Graduate Fellow with the National Science Foundation. She received her Bachelor of Arts degree from Boston College, where she graduated summa cum laude and was a member of Phi Beta Kappa, Alpha Sigma Nu, and the Order of Cross and Crown.
Her first book, entitled The Moral Rhetoric of American Presidents, was published in 2006 by Texas A&M University Press. She has also published research articles in numerous academic journals. She was a Stennis Congressional Fellow for the 112th Congress and was the recipient of the Librar­ian of Congress's distinguished performance award in 2015. Colleen previously served as the President of the National Capitol Area Political Science Association (NCAPSA) and is currently an elected member of the APSA Council, the governing body of the organization.
Colleen is also a mystery writer and has published two novels set in Wash­ington, D.C. She lives in Arlington, Virginia with her husband Rob Raffety and their rescue mutt Conan.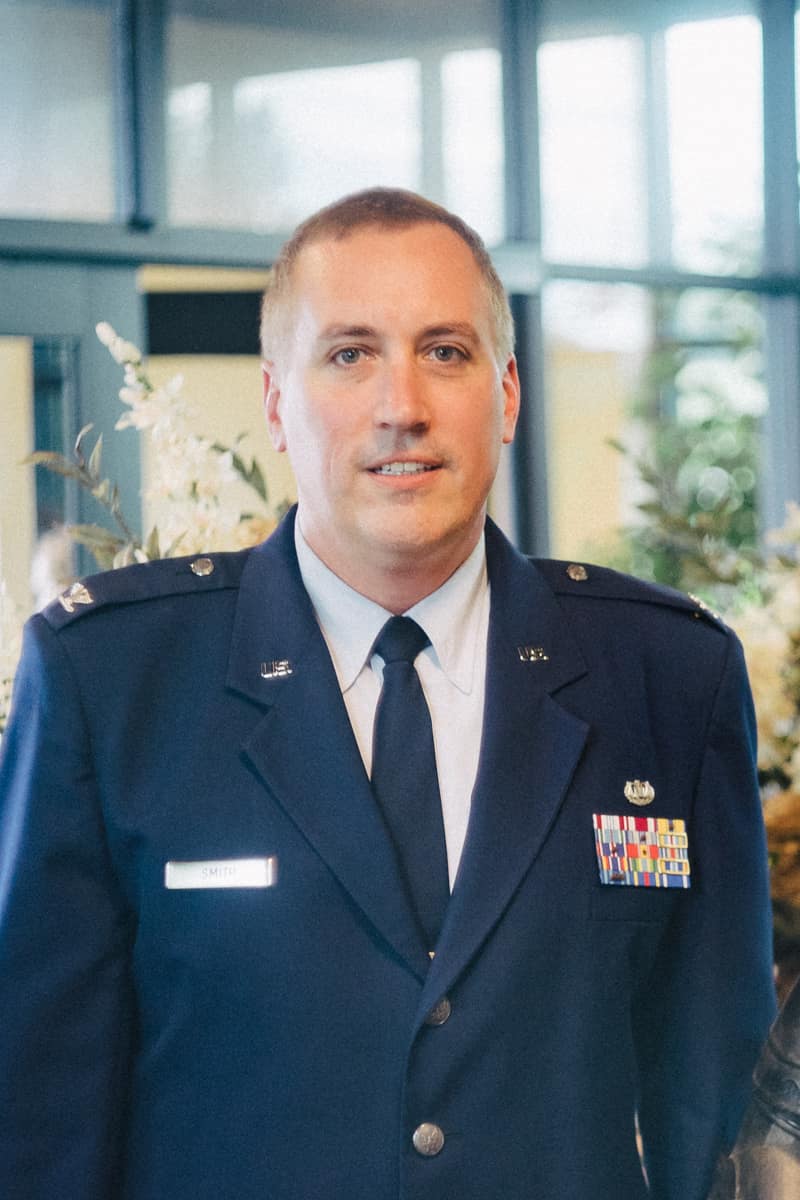 Col. John D. Smith, '87
Distinguished Alum in Law
Col. Smith is a 1987 Norwin HS graduate who served 26+ years in the Air Force. He graduated the Air Force Academy with a BS in 1992 as the Outstanding Cadet in Legal Studies. He was the top graduate of his Defense Information School class, and served 4 years as a Public Affairs Officer.
In 1996, he was selected for the Funded Legal Education Program and attended law school at Duquesne University. While there he served as Magistrar of Phi Delta Phi Legal Honor Society and Student Bar Association class representative. Col. Smith was an editor and published author in his law school magazine, Juris, selected by the ABA as the best law school magazine in the country.
In 1999, he graduated ranked 1st in his class and earned his Juris Doctorate degree Magna Cum Laude. Col. Smith was the 2002 Air Combat Command Outstanding Judge Advocate of the Year. He has served as a Center Staff Judge Advocate, twice as a Wing SJA, and Executive Officer.
In 2003, he served as Director of Communications for the DoD Office of Military Commissions. Col. Smith was the primary DoD media spokesman on military commissions and legal aspects of the Global War on Terrorism. In this role he conducted press conferences from the DoD briefing room and gave over 300 television, radio and print interviews. He was authorized to speak on behalf of the President, DoD, DOJ, and US Solicitor General. He has a daughter, Genevieve.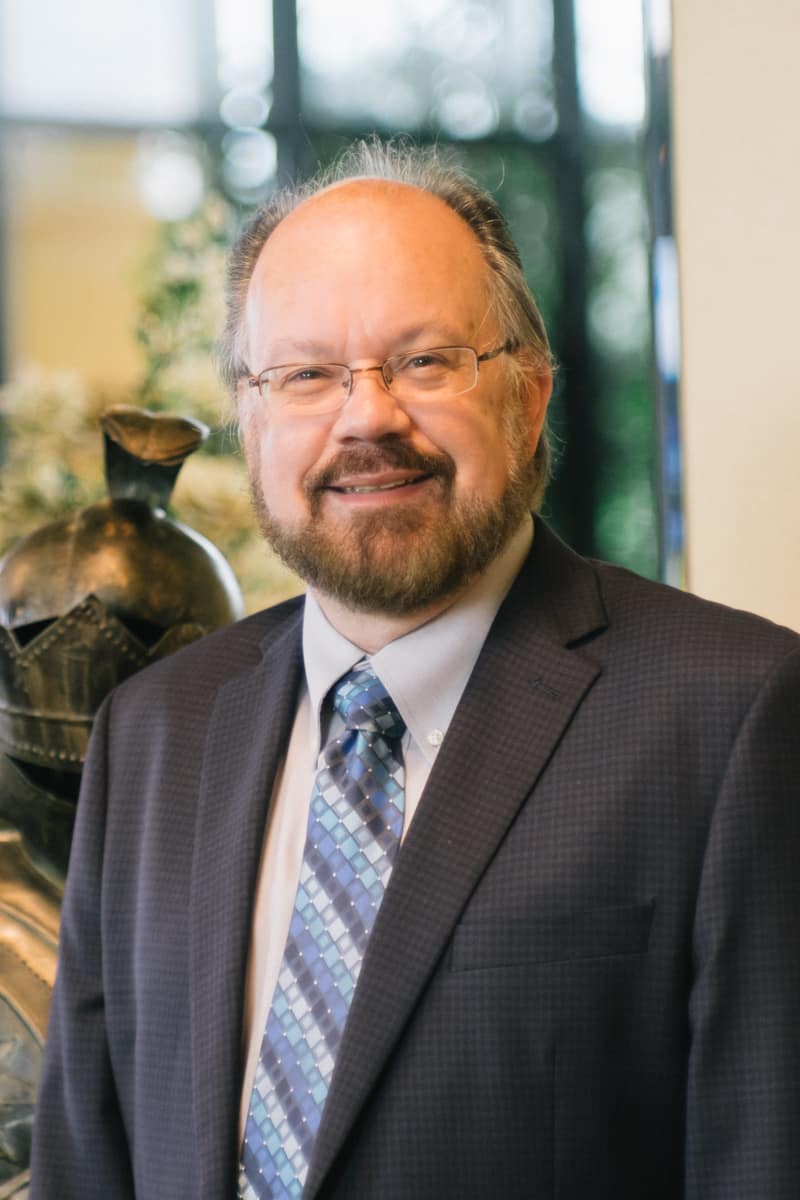 Dr. David Turnshek, '73
Distinguished Alum in Science
Turnshek is a 1973 graduate of Norwin High School. He received his BS (1977) from Villanova University and his PhD (1981) from the University of Arizona. He was a Mellon Postdoctoral Fellow and Research Assistant Professor at the University of Pittsburgh (1981 -1984) and a tenure-stream Astronomer at the Space Telescope Science Institute (1984 -1988), where he worked on the Hubble Space Telescope as both a calibration scientist and an instrument scientist for the Goddard High Resolu­tion Spectrograph, in addition to conducting independent research.
Turnshek joined the tenure-stream faculty of the University of Pittsburgh in 1988 and is now Professor of Physics and Astronomy. He served as Chair of the Depart­ment of Physics and Astronomy from 2006 -2015 and has been Director of the Allegheny Observatory since 2008. Turnshek has held visiting appointments at Cambridge University (England), the Carnegie Observatories (Pasadena), the Institute for Advanced Study (Princeton), and the University of California at San Diego.
Turnshek is an internationally recognized researcher specializing in cosmology. His research emphasis is on studies of gas forming galaxies and the phenomenon of quasars, which are at the centers of some galaxies and are one million to one billion solar mass black holes accreting matter, around which form brilliant light-emitting accretion disks. Turnshek has conducted his research programs with large ground-based telescopes in Arizona, California, Hawaii, Chile and the Canary Islands, and with space telescopes like the Hubble.
To date, he has authored or co-authored about 300 publications, which have received over 8,200 citations.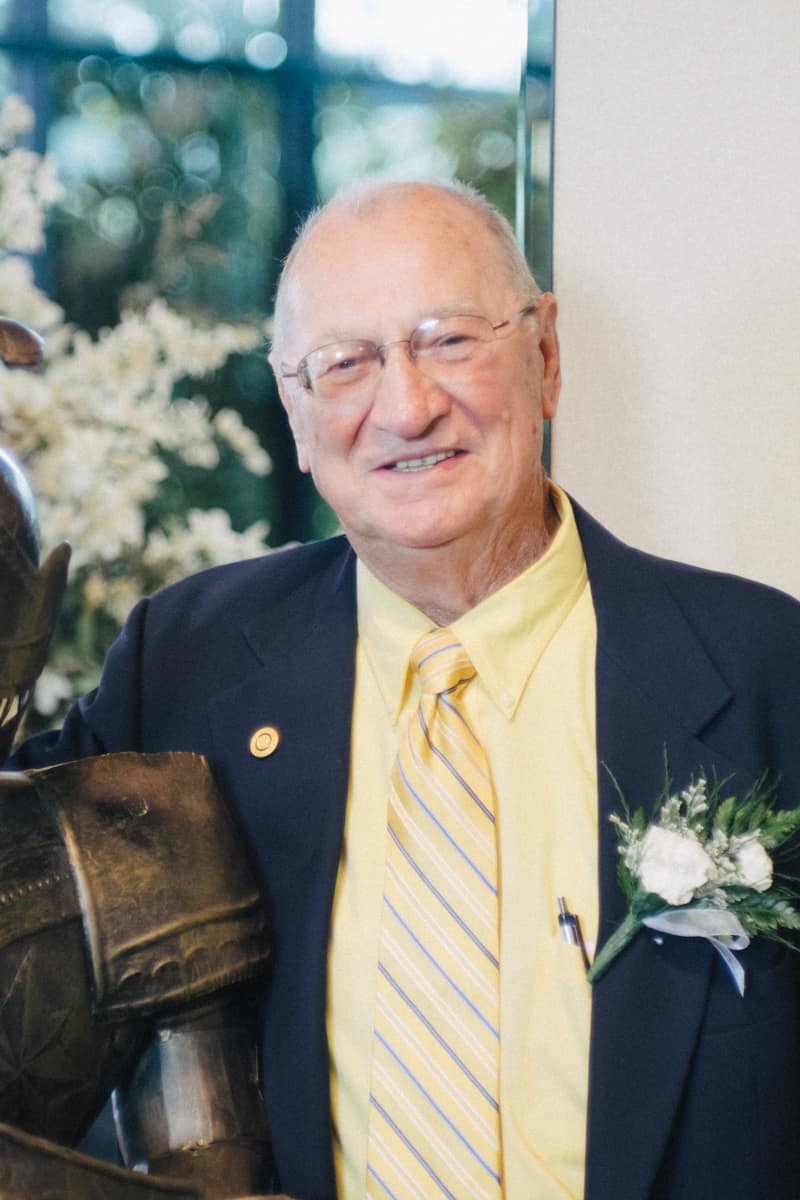 Mr. Don Kattic
Friend of Norwin
Don Kattic had been the Commander of VFW Post 781 for 20 years, taught U.S. History at Norwin High School for 35 years and continues to promote and recognize our military servicemen and women.
His decision to join the Marines launched a lifetime of commitment and service not just to his country at large, but to his local community as well. After completing boot camp at Parris Island, S.C., Kattic was sent to California and then to fight on the front lines in the Korean War.
Don participated in operations against enemy force in Central Korea from 1952 to 1953. As a result he earned the Korean Service Medal, the United Nation Service Medal, the National Defense Service Medal and the Navy Occupational Service Medal. After the conflict with Korea ended, Kattic joined the prestigious Marine Corps shooting team at Camp Lejeune, N.C. Because of his experiences in Korea, Kattic found a desire to pursue a career teaching U.S. history to high school students. Don earned his teaching degree from St. Francis University in Loretto, PA. He taught at Norwin for 35 years.
Since his retirement Don recently retired as the Commander of the VFW Post 781 in Irwin/North Huntingdon and held that position for over 20 years. As a veteran, he makes every effort to support both active and returning troops. In 2007 he worked to collect and donate more than 1,000 soccer balls and 800 stuffed animals to the children of Iraq. The collection was designed to give Iraqi children a moment of peace while in the midst of destruction.
Kattic has also been instrumental in the fundraising and restoration of the Veterans' Memorial in front of the North Huntingdon Township building, as well as the memorials on Main Street in Irwin and near the post office in Ardara. He serves as the master of ceremonies for the area's Memorial Day and Veterans Day parades.
One of Don's dreams was to erect a memorial on the Norwin campus to honor military personnel killed in combat since the district was formed in 1958. He has raised over $50,000 and was proud to host the Dedication Ceremony November 14, 2015.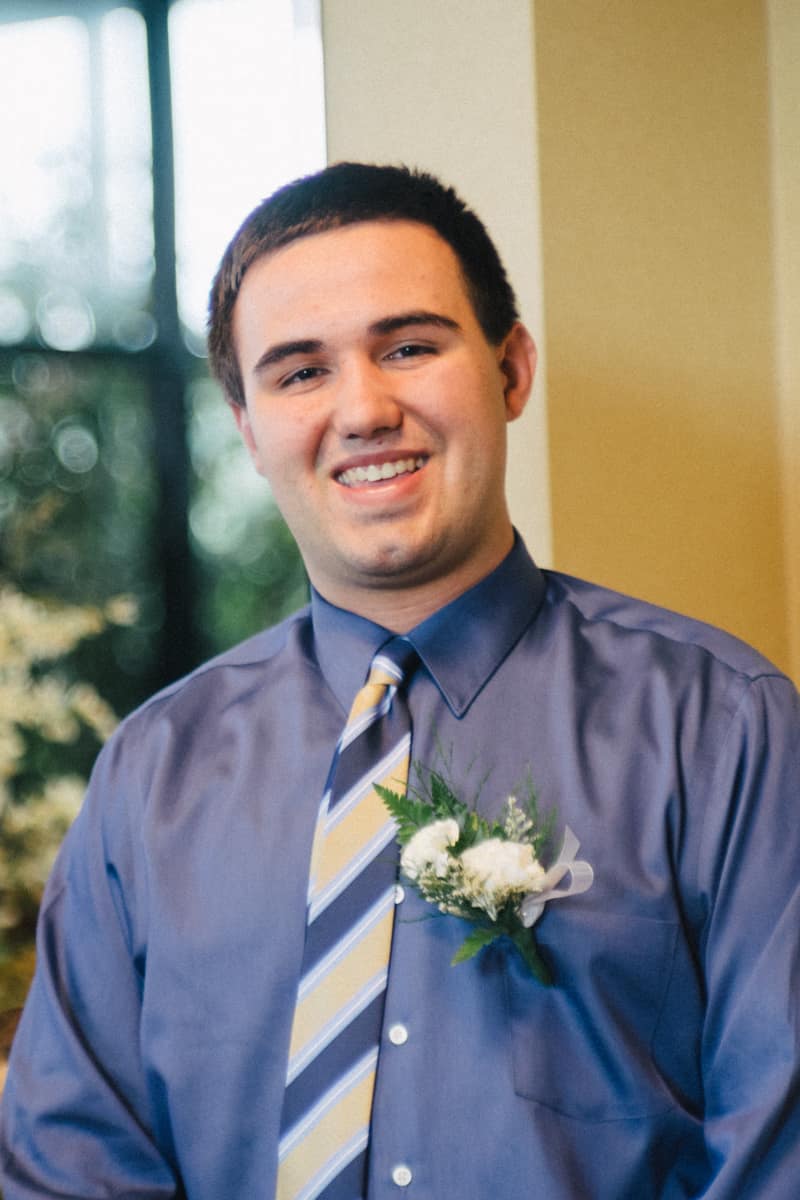 Mr. Hunter J. Stecko, '17
2017 NAFA Scholarship Recipient
Mr. Hunter J. Stecko, son of Eric and Danielle Stecko, will graduate this spring as valedictorian of Norwin High School's class of 2017.
In addition to his strong academic achievements, Stecko has been an active participant in a number of Norwin's clubs and organizations for the past four years. Most notably, Stecko served as president of the Norwin Speech and Debate Club and a three-year state and national qualifier, class president and student council representa­tive, president of the Norwin Select Orchestra, and treasurer of the Norwin Quiz Team. He has volunteered extensively with local organizations, including his local church, Saint Agnes, and served as a volunteer coach for the local 12u travel baseball team. His hard work and dedication has been honored through multiple awards and scholarships. Selected honors include recognition as a Hugh O'Brian Youth Leadership (HOBY) delegate, National Merit Scholar­ship finalist, Coca-Cola Scholar semi-finalist, and one of Trib Total Media's Top 100 Citizens.
Hunter looks forward to continuing his education by pursuing undergraduate degrees in biomedical engineering and political science prior to medical school. It is his goal in life to be able to help develop new technology-based medical solutions to help treat diseases such as Alzheimer's. Stecko hopes to one day be able to serve his community's interests through politics.