Second Annual Knight of Distinguished Alumni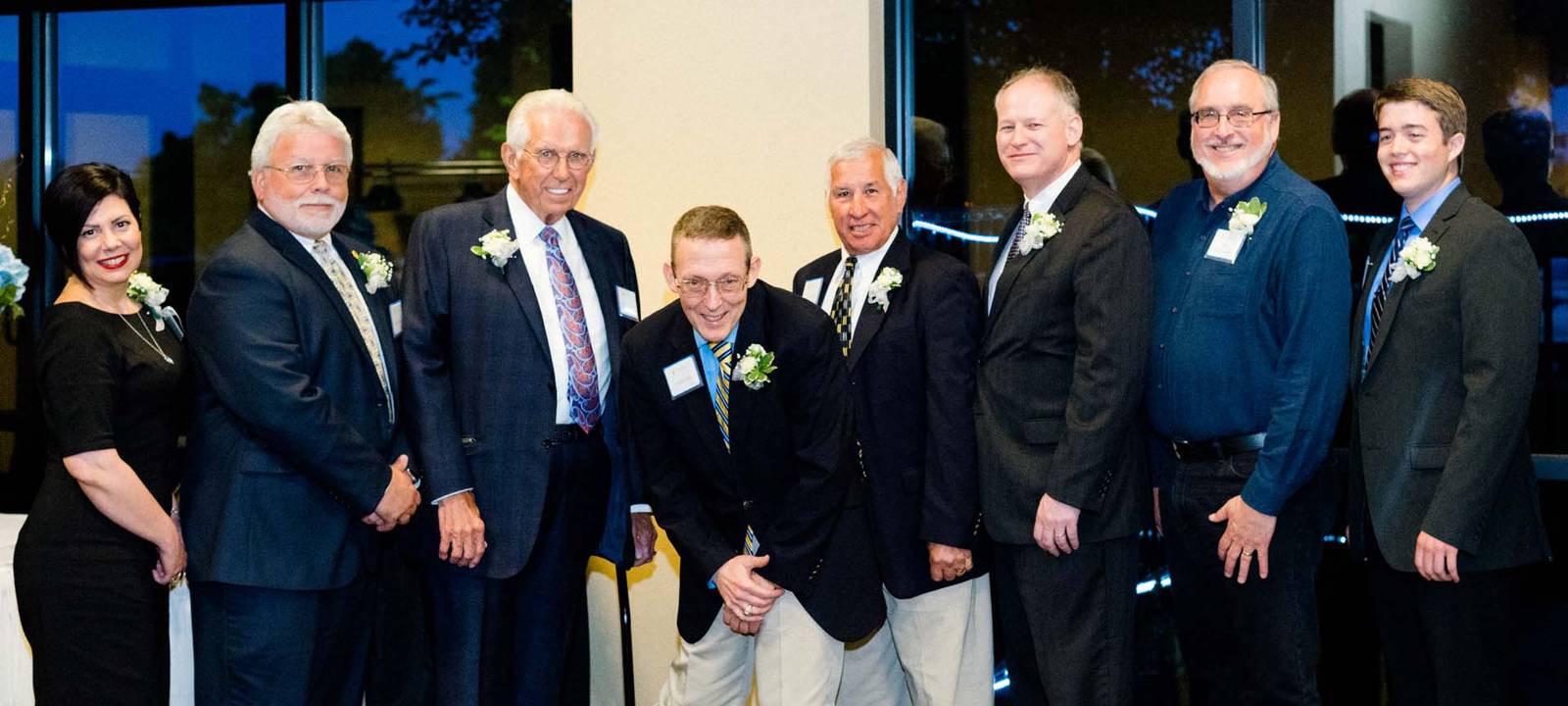 On May 24, 2018, members of the Norwin community and past graduates came together in celebration of the accomplishments of eight Distinguished Norwin Alumni, one Distinguished Friend of Norwin, and our graduating NAFA Scholarship recipient.
The Norwin Alumni & Friends Association, together with the Norwin School District Community Foundation would like to thank the community for their support and a wonderful evening.
The 2018 Class of Distinguished Alumni
We are proud to announce that the following individuals have been selected for the 2018 Class of Distinguished Alumni.
Mr. William F. Caruthers II, '73
Distinguished Alum in Education, Public Service, & Philanthropy
William F. Caruthers, II, '73, is a graduate of the University of Michigan and the University of Pittsburgh School of Law. He is an estate planning attorney practicing in the firm firm at Caruthers & Caruthers, PC, with thirty-seven years of experience. He started his career as an assistant public defender for Westmoreland County and was the solicitor for the county's Register of Wills for over twenty years. He has been admitted to practice before all Pennsylvania Courts and the U.S. Supreme Court.
He served on the board of governors for both the Pennsylvania and Western Pennsylvania Trial Lawyers Associations and is a member, board member, and two-time past president of the Norwin Rotary Club. He chairs the Club's Fresh Express program with the Westmoreland County Food Bank to provide food to those in need as well the annual Chili Cookoff & Wing Thing in Irwin to benefit the Rotary Club's Backpack Project. Bill also serves as the solicitor for the Norwin School District Community Foundation, is a member and past president of the Norwin Public Library board, the president of the Union Cemetery of North Huntingdon and is a twenty-nine year member of the Duquesne-McKeesport Masonic Lodge. He is a charter member of the Norwin Historical Society, a past board member of the Norwin Area Meals on Wheels, and a member of the First United Methodist Church of Irwin.
Bill met his wife Donna on the Norwin Ski Club's trip to Austria his senior year. They have two children and have recently welcomed a new grandson.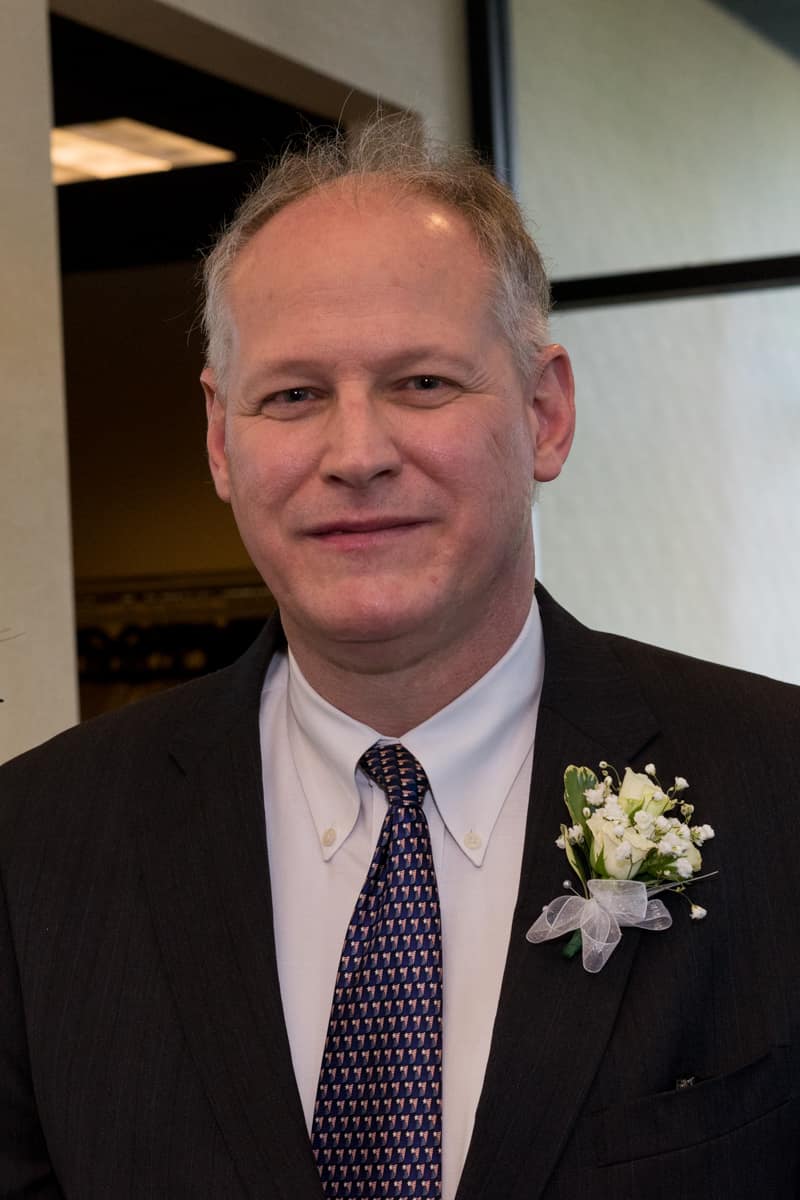 Hon. Mark S. Critz, '80
Distinguished Alum in Government Service
Mark worked for Congressman John Murtha starting in 1995 until his passing in February 2010, before serving in the U.S. House of Representatives from May 2010 until January 2013.
In Congress, Mark served on the House Armed Services Committee and the Small Business Committee. He also co-founded and co-chaired the Marcellus Shale Gas and the Army Aviation caucuses in Congress. Mark has been the Executive Director of the PA Rural Development Council for Governor Tom Wolf since April 2015, advocating for rural Pennsylvanians and advising the Governor on rural issues. Mark has been an adjunct professor at St Francis University, teaching courses in State & Local Government and the Legislative Process since 2013.
Mark and his wife, Janey, a speech pathologist in the Greater Johnstown School District, live in Johnstown with their twin children. Mark was recognized for his excellent service to our nation's military when he was awarded the Patrick Henry Award by the National Guard Association of the United States (NGAUS) in 2008. It is the highest civilian award issued by the National Guard. Other awards include the Army Aviation Association's Knight of the Honorable Order of St. Michael, the Laurel Highlands Veteran Community Award from the Veteran's Community Initiatives, the American Farm Bureau Federation's 2010 and 2012 Friend of the Farm Bureau Awards, the National Farmer's Union 2011 and 2012 Golden Triangle Awards, the Richard Crawford Award from the St. Francis University Small Business Development Center, and is a inductee to the All-American Amateur Baseball Association's Hall of Fame.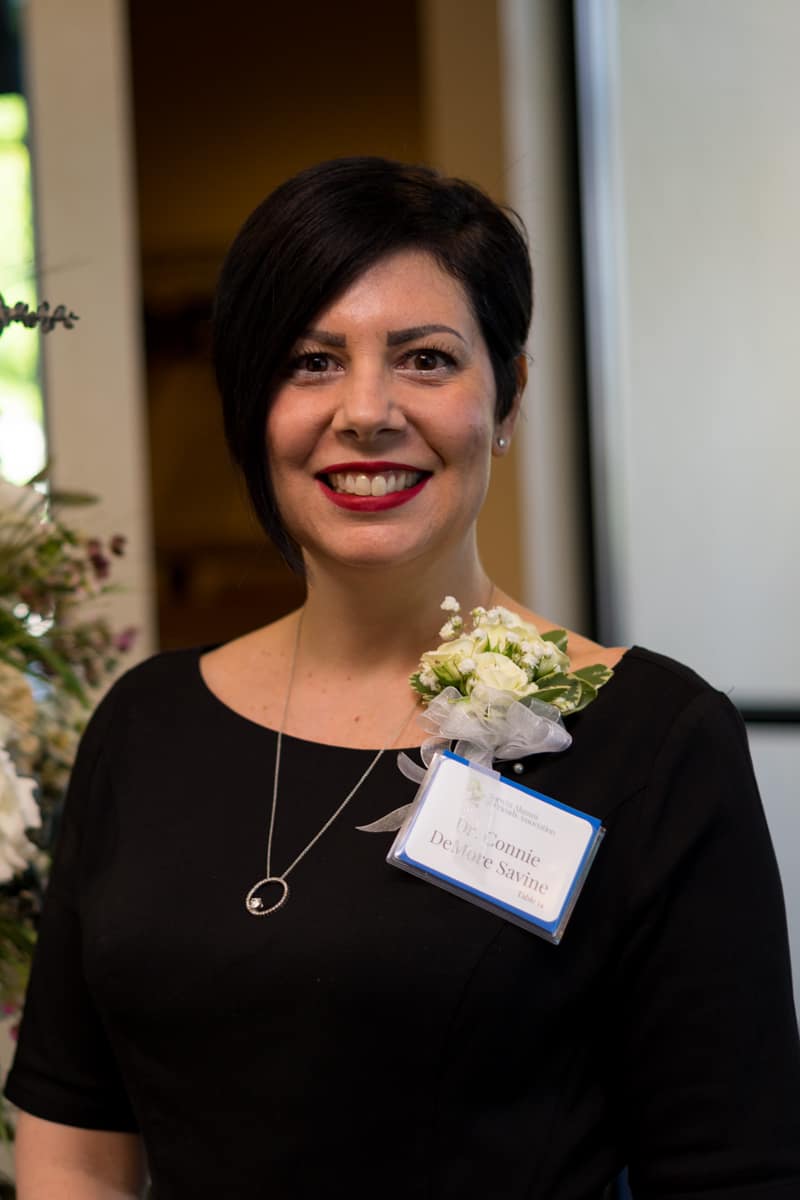 Dr. Constance DeMore, '91
Distinguished Alum in Education
Dr. Constance DeMore Savine is proud to call Norwin School District her home. From the age of four, DeMore wanted to teach at Norwin like her father did; her long-term goal never changed. She was fortunate enough to be hired by Norwin in 1996 after graduating from Indiana University of Pennsylvania. While teaching middle school social studies, she earned a Master's Degree in Educational Leadership and a Principal's Certification from St Francis University.
Continuing her education, DeMore also earned a Certificate to Supervise Curriculum and Instruction and a Doctorate in Administration and Policy Studies from the University of Pittsburgh. Upon completion of her studies and after working for 19 years as a classroom teacher, she transitioned to serving as one of Norwin's Coordinators of Secondary Gifted Education. She also teaches two graduate level courses at Pitt and consults independently for school districts whose administrators hire her to aid teachers in their professional development. Teaching and learning are DeMore's passions, and she will forever be grateful for the opportunity to grow as a professional member of the community she holds dear.
DeMore is happily married to Christian Savine, a fellow Norwin High School graduate. Together, they enjoy parenting their two boys–Jackson and Landon–and chasing their two whippets–Eddie and Delilah. "I have been a Norwin Knight for forty-four wonderful years, and I am honored to be a part of this beautiful community," DeMore remarked.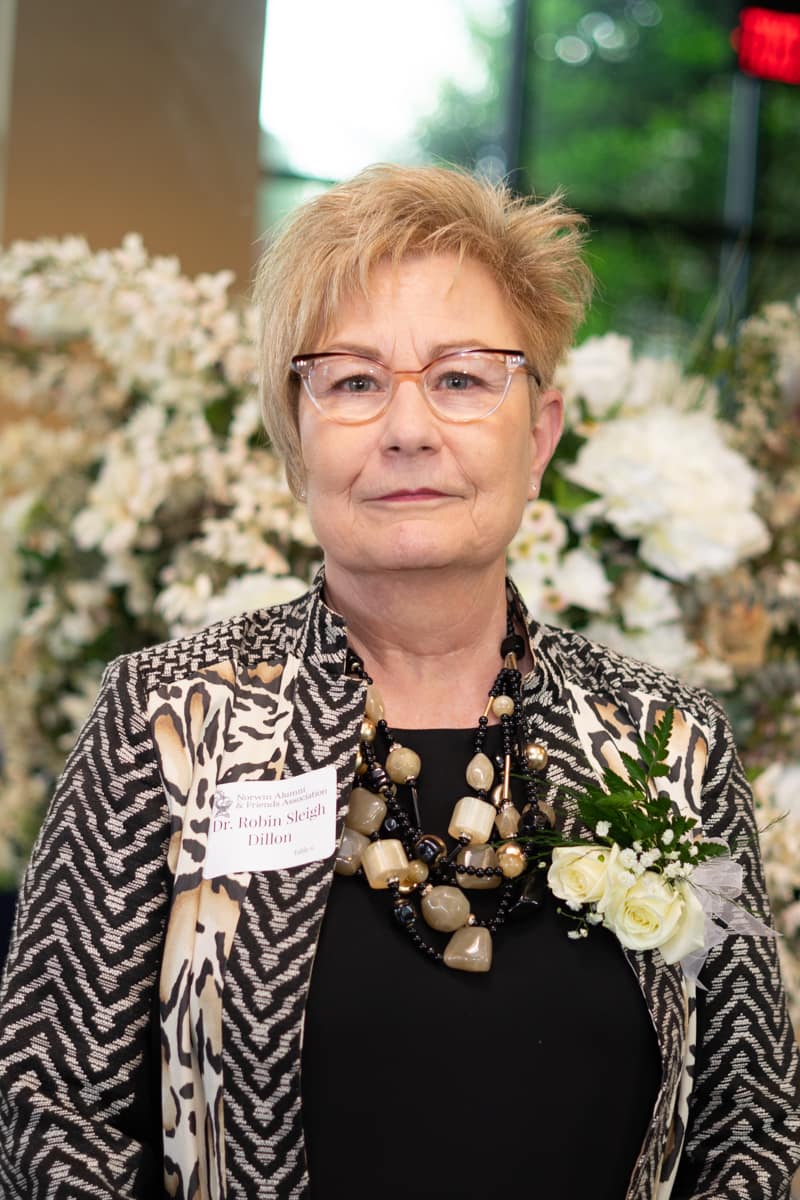 Dr. Robin Sleigh Dillon, '73
Distinguished Alum in Education
Dr. Robin Sleigh Dillon is the William Wilson Selfridge Professor of Philosophy and Director of the Center for Ethics at Lehigh University. Her career as a philosopher was presaged in high school by participation on the debate team, where she first learned the power of reasoning, and in the junior and senior class plays, where she learned how to see things from others' perspectives. After attending Lafayette College for two years, she transferred to the University of Pittsburgh, where she earned her B.A. (1977) and Ph.D. (1987) in philosophy. She joined the faculty of Lehigh University's Department of Philosophy in 1987. She has also had visiting appointments at the University of North Carolina and Moravian College. She has been the recipient of fellowships from the Andre," Mellon Foundation, the Charlotte Newcombe Foundation, and the American Association of Academic Women Educational Foundation, and she received Lehigh's Stabler Award for teaching excellence.
Dillon served as the chairperson of the Lehigh Philosophy Department from 2008-2017; in 2017, she became the inaugural director of Lehigh's new Center for Ethics, where she is responsible for creating the Center, shaping its mission and programs, and recruiting faculty and students into an Ethics Community.
Dillon is an internationally recognized philosopher whose scholarly work in ethics focuses on self-respect. Her interest lies in clarifying the moral nature and value of self­-respect and its relation to other significant things such as respect for others, self-esteem, arrogance, humility, self-forgiveness, being a good person, and living a meaningful life. She has published three edited volumes and dozens of articles in philoso­phy journals, as well as entries on her focal topics in the leading encyclopedias of philosophy. Dillon has given talks at nearly a hundred universities and conferences around the world, and her work has been the subject of numerous Ph.D. dissertations. She is currently working on a book on arrogance, which will be the first philosophical monograph on the subject.
Dillon is married to James Dillon, who is the Global Engineering Leader for Honeywell Building Solutions. They have a daughter, Heather, who is senior accountant at the University of Delaware, and a grandson, Trevor, who is a student at UDel.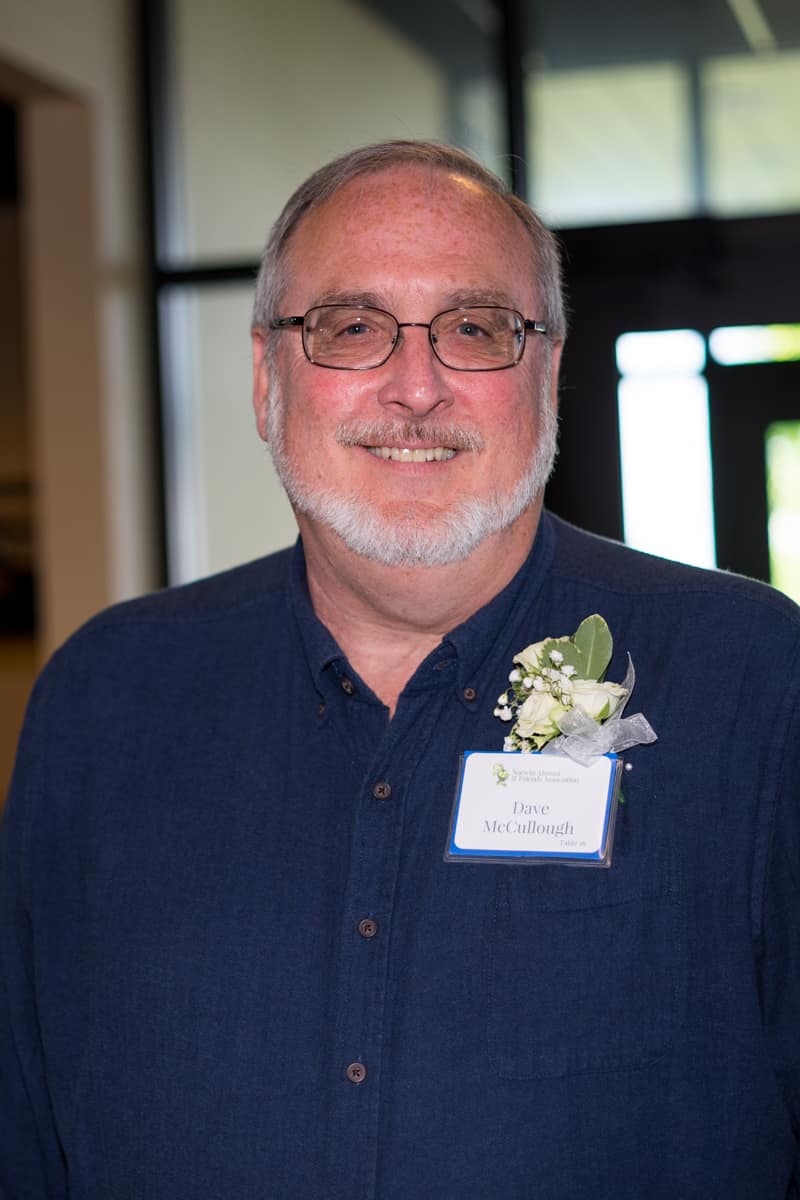 Mr. David McCullough, '72
Distinguished Alum in Performing Arts
David McCullough attended West Virginia University, studying trumpet with Roger Sherman and conducting with Don Wilcox. He developed an outstanding band program at Brooke High School in Wellsburg, West Virginia before becoming the Assistant Director of Bands at Syracuse University.
McCullough is a doctoral candidate in conducting at the University of Washington where he studied with Peter Erös and Tim Salzman. He has conducted performances at the American Bandmasters Association National Convention, Regional MENC Conventions, and the College Band Director's National Association. An active arranger, adjudicator, clinician and guest conductor, Mr. McCullough has presented premiers of works by Walter Hartley, William O. Smith, and Brian Bittle.
Spending twenty-five years as Director of Athletic Bands at Butler University, in Indianapolis, McCullough conducted the marching, basketball, and campus concert bands and has taken basketball bands to the NCM men's national championship game three times. In 2011, in Houston, TX, Butler was the defending Final Four "Battle of the Bands" Champion after winning that title in 2010 in Indianapolis.
David's 350+ music arrangements can be heard from New Jersey to California as played by high school ensembles, and by collegiate bands from Syracuse, New York to the University of Hawaii. Currently he is the staff arranger for the University of Alabama's "Million Dollar Band."
As Director of Bands at Union College, McCullough looks forward to expanding the band and music programs and returning Union's Band to a position of distinction in Kentucky and the South/Midwest.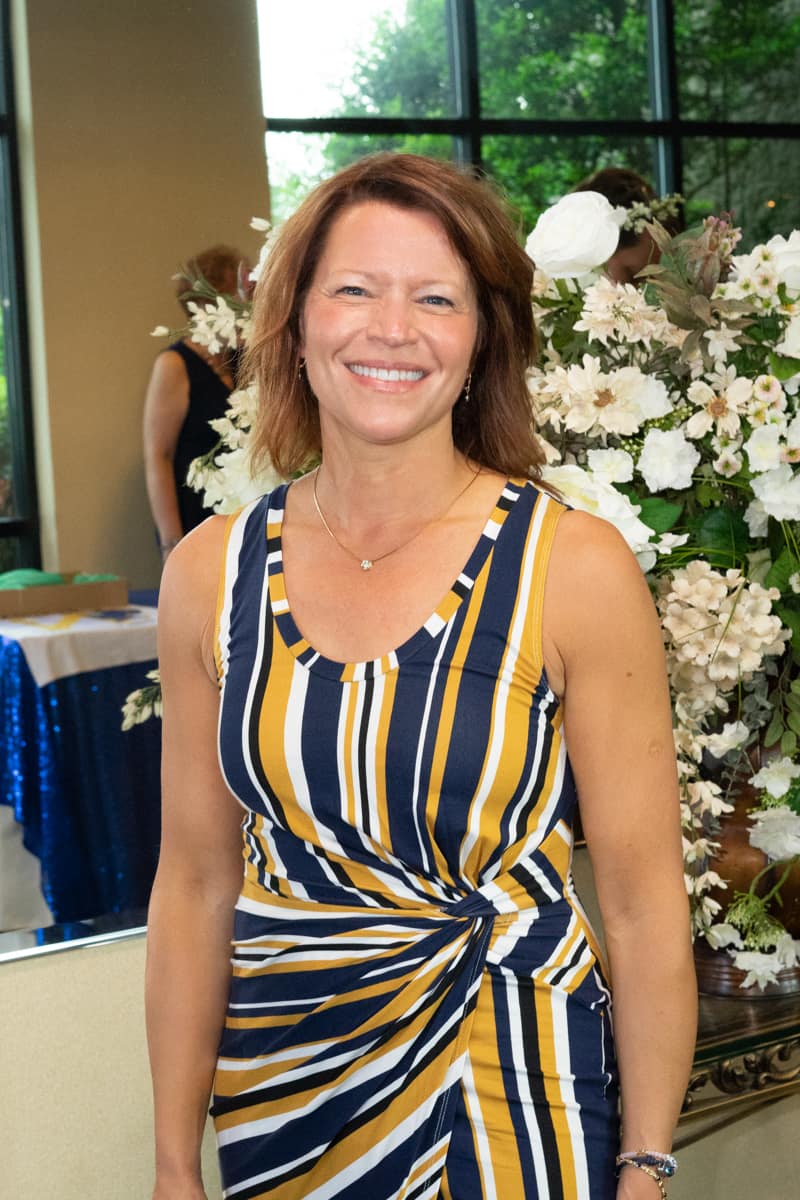 Dr. Heather Newell, '88
Distinguished Alum in Education
Heather Coiner Newell is the proud daughter of Ron and Anne Coiner and sister to Jack, Ted, and Brian Coiner. She is also the daughter-in-law of Terry and Carol Newell. Both the Coiner and Newell families have been North Huntingdon residents for many decades and delight in its strong sense of identity and community. When she was a Norwin student, Heather learned valuable leadership lessons as Colorguard Captain for the Norwin Marching Band and Winter Colorguard and as French Club President.
Heather was inspired by her grandmother to pursue teaching. She earned her B.S. in Secondary English and French Education from IUP. She then received an M.A. in Liberal Studies from Duquesne University. Heather completed her doctorate in 2016 at the University of Pittsburgh. Her dissertation focused on how principals effectively contribute to teachers' professional learning.
This year marks Heather's twenty-fifth year as an educator. Heather is thankful for the staff, families, and students for making her six years as principal of Sheridan Terrace Elementary School the very best ones of her career. She continues to learn each day and is grateful for her challenging and fulfilling job.
Heather is married to Bruce Newell, her best friend since elementary school. Both Heather and Bruce grew up in North Huntingdon and attended Norwin schools. They are life-long members of Holy Trinity Lutheran Church in Irwin. Heather and Bruce have two teenage daughters, Kendra and Brooke. The Newell family loves to travel and boat together.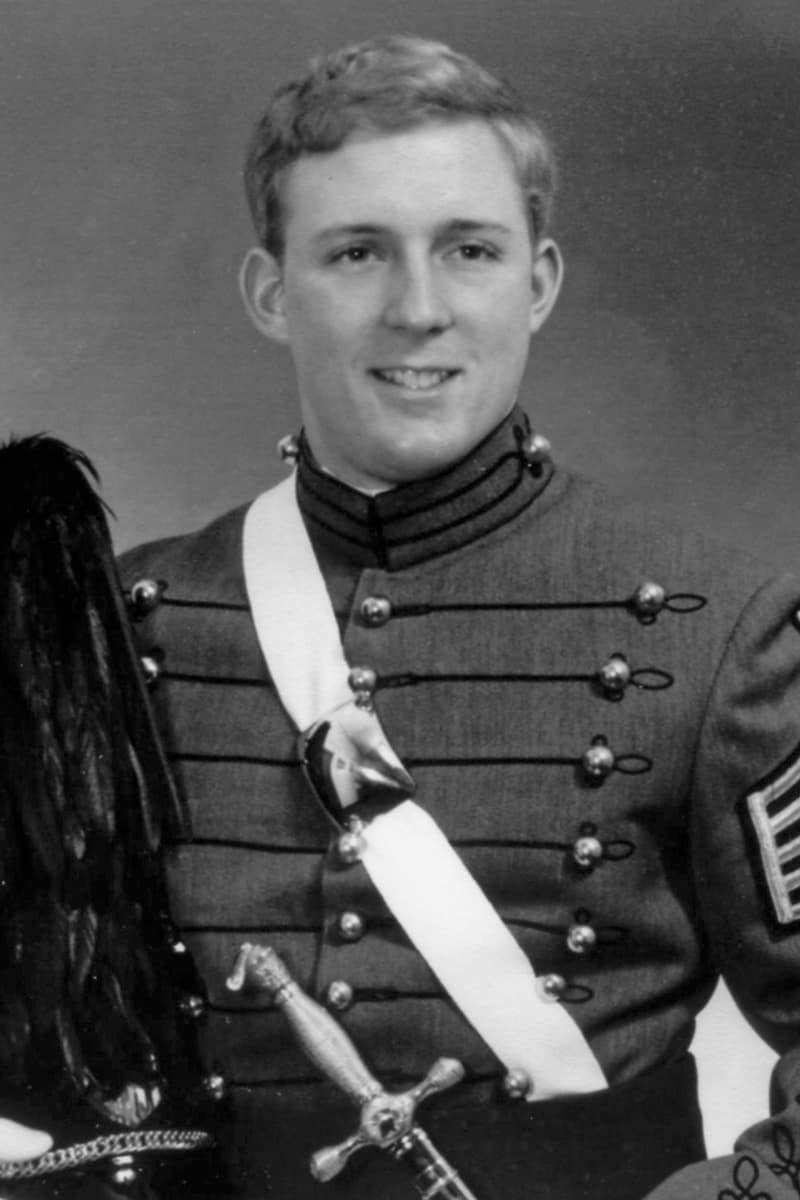 Mr. Daniel Priatko, '80
Distinguished Alum in Military Service
During his time at Norwin High School, Daniel Priatko made his name on both the football field and in his academic studies. As the football team captain, Priatko was selected as the most valuable player by coaching staff, teammates, and the local newspaper and voted Norwin High School's Most Outstanding Male Student, as well as Senior Class President as voted for by the student body.
His love of country led Priatko to pursue an appointment to the United States Military Academy at West Point, where he continued in the same tradition he did at Norwin. He would go on to become a cadet Battalion Commander, one of twelve such cadet leadership positions, and receive the Major William Whitehead, Jr. award, named after a West Point football player killed in action in Vietnam for having the highest QPA of a senior varsity football letterman. He would join the West Point Fellowship of Christian Athletes, and serve as the cadet-in-charge of Orthodox Church cadets. Priatko would graduate West Point in 1984, as well as graduate from the U.S. Army Airborne and Ranger schools.
Priatko's Army career would be upended by an accident while on active duty that left him in a coma for seven months and hospitalized for eighteen consecutive months, during which his only food intake was through a feeding tube. Priatko's initial diagnosis from doctors was that he was not expected to live, but he managed to perserve and refused to give in to his injuries.
Later on, Priatko would work as a recreation aide at Loyalhanna Care Center for seventeen years; for the past seven years, he has volunteered as a recreation aide at Redstone Highlands in North Huntingdon.
Priatko's determination to not give and to continue to fight for the betterment of his friends, family, and community would be recognized by the Norwin School District with the Noble Knight Award in March, 2017. Throughout his life, Priatko has repeatedly demonstrated the traits of a Noble Knight: respect, responsibility, courage, honesty, perserverence, fairness, and caring. His story is an inspiration to the Norwin community.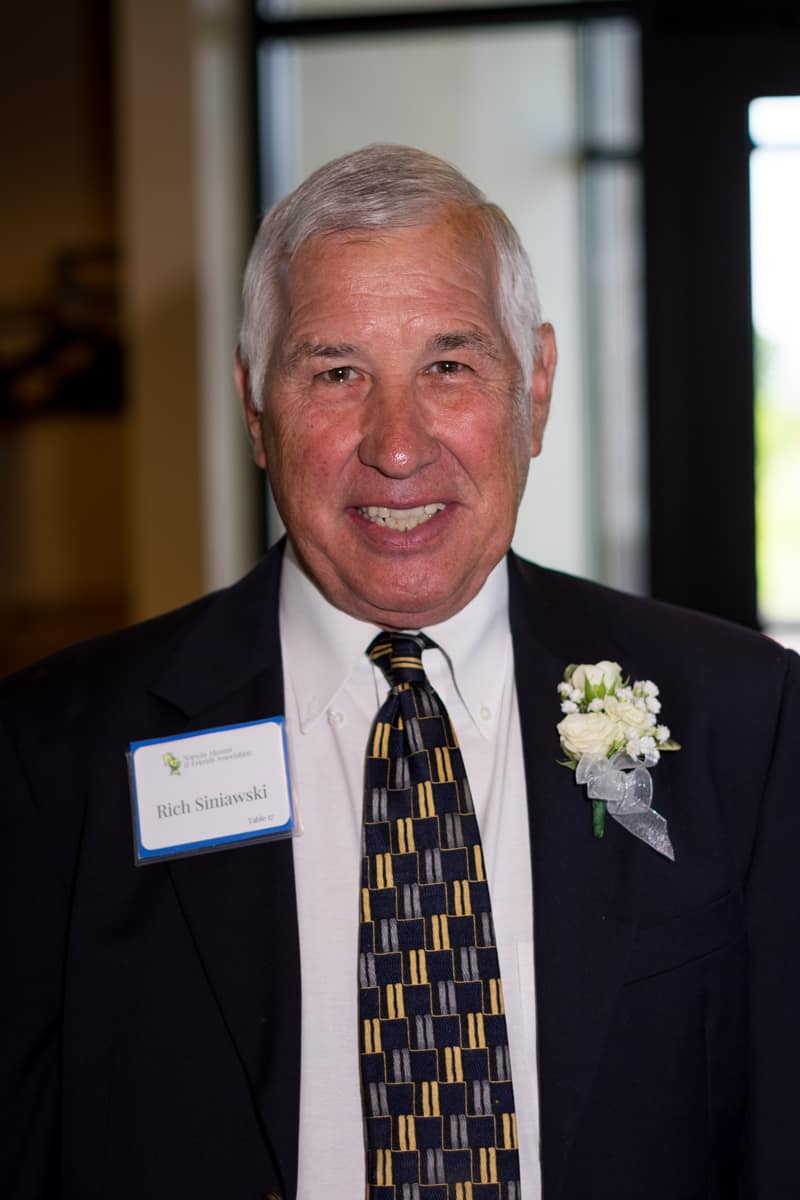 Mr. Rich Siniawski, '66
Distinguished Alum in Public Service
Rich Siniawski has always lived by the words of Vince Lombardi: "the harder you work, the harder it is to surrender." Born in Wilkinsburg, Pennsylvania, Siniawski grew up in Shafton and continued to live in the Norwin community where he would raise his children. His upbringing instilled a strong work ethic that continues to today, leading him to be an active volunteer in the Norwin community.
Rich has served our country in the Army during the Vietnam War. He carried mail in Greensburg for ten years, and then moved to Guardian Protection Services where he received the Presiden't Award, Salesman of the Year and the 100 percent Club Award for several years.
Siniawski has developed a reputation for his attention to organized games among the local kids. This is probably where his basketball career began. He coached basketball at Immaculate Conception, St. Edwards School in Hermanie, PAL, and Norwin Jr. High East. He served on the PAL Board and was largely responsible for organizing PAL Basketball Clinics for first and second graders, which later expanded to third and fourth grade and finally incorporated girls from NCAA into the clinics. Rich has served as the President of TAB (Township Area Business Association). During these years, he was the Chairman of the Foothills Football Classic, a football game to recognize outstanding senior players from Westmoreland, Allegheny and Fayette Counties. In addition, he has volunteered as a member of the Norwin Chamber of Commerce where he received the Norwin Chamber of Commerce Member of the Year Award in 2014. While volunteering for the organization, he also served as Chairman of the Board of Directors, and remains on the board today. Rich is also the Vice President of the Church Council for Brush Creek Evangelical Lutheran Church.
He certainly feels if people work together they can make their community better. Rich will continue to serve others to make Norwin a better place. He enjoys collecting antiques, wine making, gardening and helping others, and continues to paly basketball and softball, too.
Rich lives in Strawpump. There is no finer gift than family, and it shows in Rich's greatest blessings: Sherry his wife of 45 years, his four children, Shannon, Rich, Jr., Halle and Seth, and his four grandchildren Hannah, Norah, Kennedy and Eddie.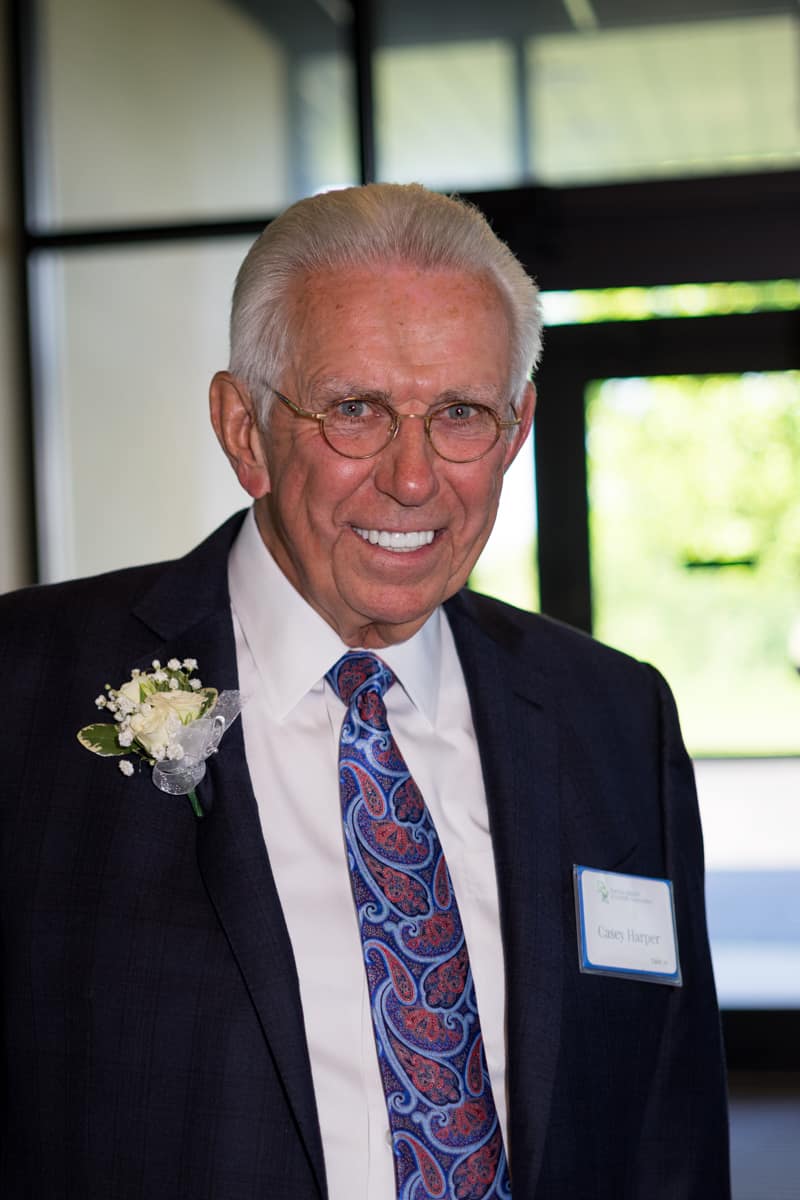 Mr. Casey Harper
Friend of Norwin
Casey Harper has lived a lifetime by his mother's words: "always remember where you came from, work hard, be honest, and give back." This knowledge and wisdom granted by his mother would activate Casey Harper's calling to make an impact. The homegrown and national contributions of C. Harper Charities are long and influential; they are directly involved with Norwin Athletics, the Police Athletic League (PAL), the local police department, Jamie's Dream Team, The Lamp Theatre of Irwin, the Jacktown Ride n' Hunt Club, Make-A-Wish, Toys for Tots and the Hines Ward Positive Athletic Foundation, to name a few. Yet he judges his success not by the growth of his endeavors or by the credit that comes with it, but by how he's been able to influence his community and inspire those around him.
Aristotle once said, "You are what you repeatedly do, therefore excellence ought to be a habit and not an act." His mother's early teachings would mold Casey into an embodiment of just that. His pureness and bigheartedness are unmatched, and his donations are aimed at instilling happiness, camaraderie, and most importanlty, fun. Those who know him trust him unwaveringly as his charities and generosity come with the most genuine of intentions, just as his mother would have wanted.
Along with his wife Cheryl, they have instilled these core vlaues in their own children, who are poised to carry on the legacy in the generations to come.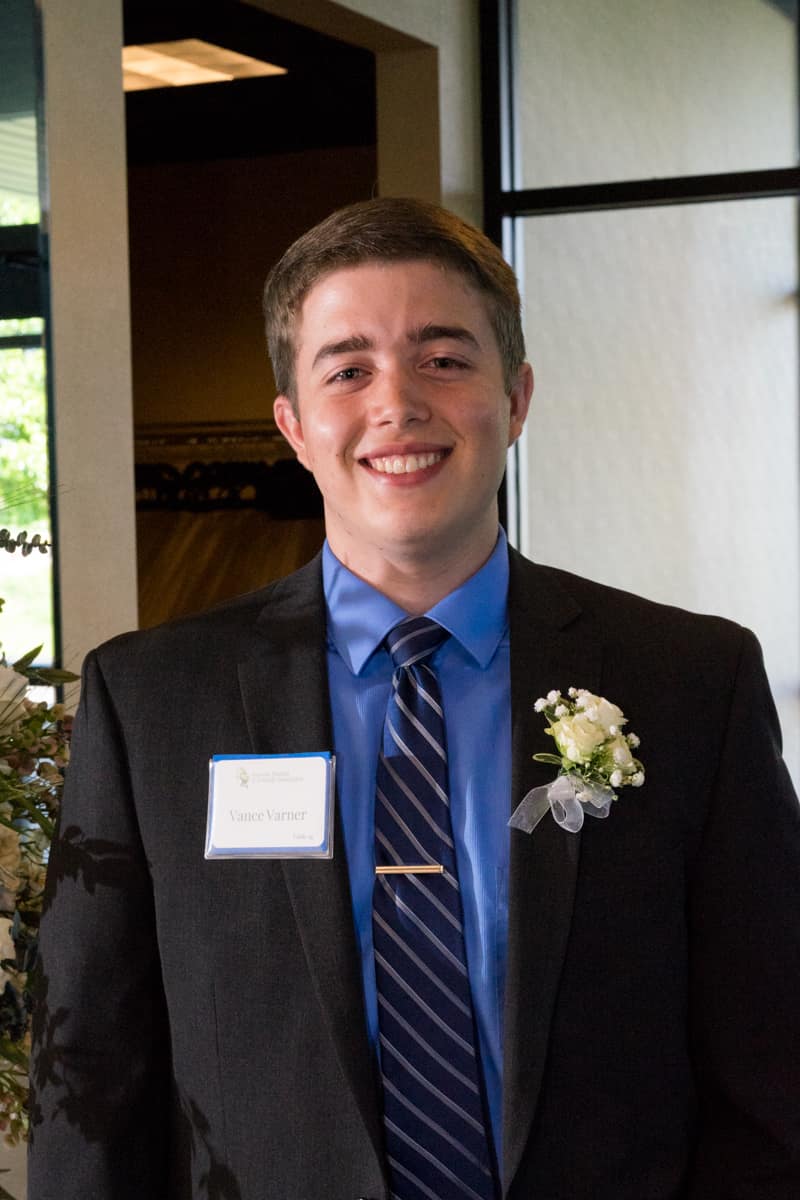 Mr. Vance Varner, '18
2018 NAFA Scholarship Recipient
Vance Varner is a 2018 graduate of the Norwin High School. During his time at Norwin, he strove to be active in academic and extracurricular activities. In school, he challenged himself with many AP and Honors classes, and was in the top five percent of his class. He has received awards such as National Merit Commended Scholar and AP Scholar with Distinction. Along with his academics, he feels that his extracurricular activities have also greatly defined him as a person. In school, he played for three years on both the high school soccer and volleyball teams. He has been involved in many clubs such as Model United Nations, History Club, Interact Club, and the Spanish Club where he served as treasurer. He is most proud of his work with the Boy Scounts. For eight years, he has been active in Boy Scout Troop 251 in Larimer. He recently earned his Eagle Scout rank upon completing his service project at the First United Church of Christ. Vance said that "Becoming and Eagle Scout, combined with all of my olther activities, has greatly helped me to becomme the young man I am today."
Varner will be attending Case Western University to pursue a degree in Biomedical Engineering. He hopes to help design and improve medical devices that can have a lasting impact on the lives of those affected.