Third Annual Knight of Distinguished Alumni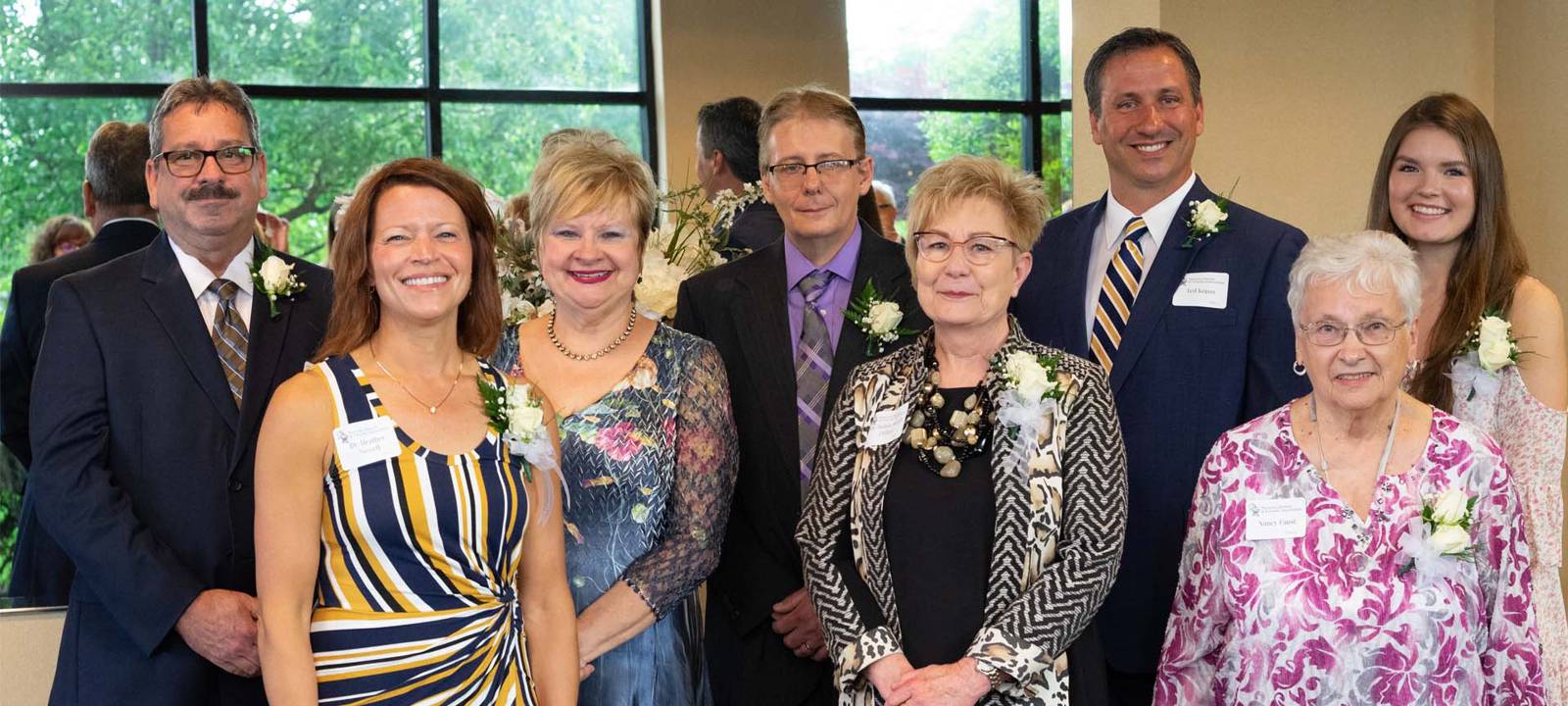 On May 23, 2019, members of the Norwin community and past graduates came together in celebration of the accomplishments of seven Distinguished Norwin Alumni, one Distinguished Friend of Norwin, and our graduating NAFA Scholarship recipient.
The Norwin Alumni & Friends Association, together with the Norwin School District Community Foundation would like to thank the community for their support and a wonderful evening.
The 2019 Class of Distinguished Alumni
We are proud to announce that the following individuals have been selected for the 2019 Class of Distinguished Alumni.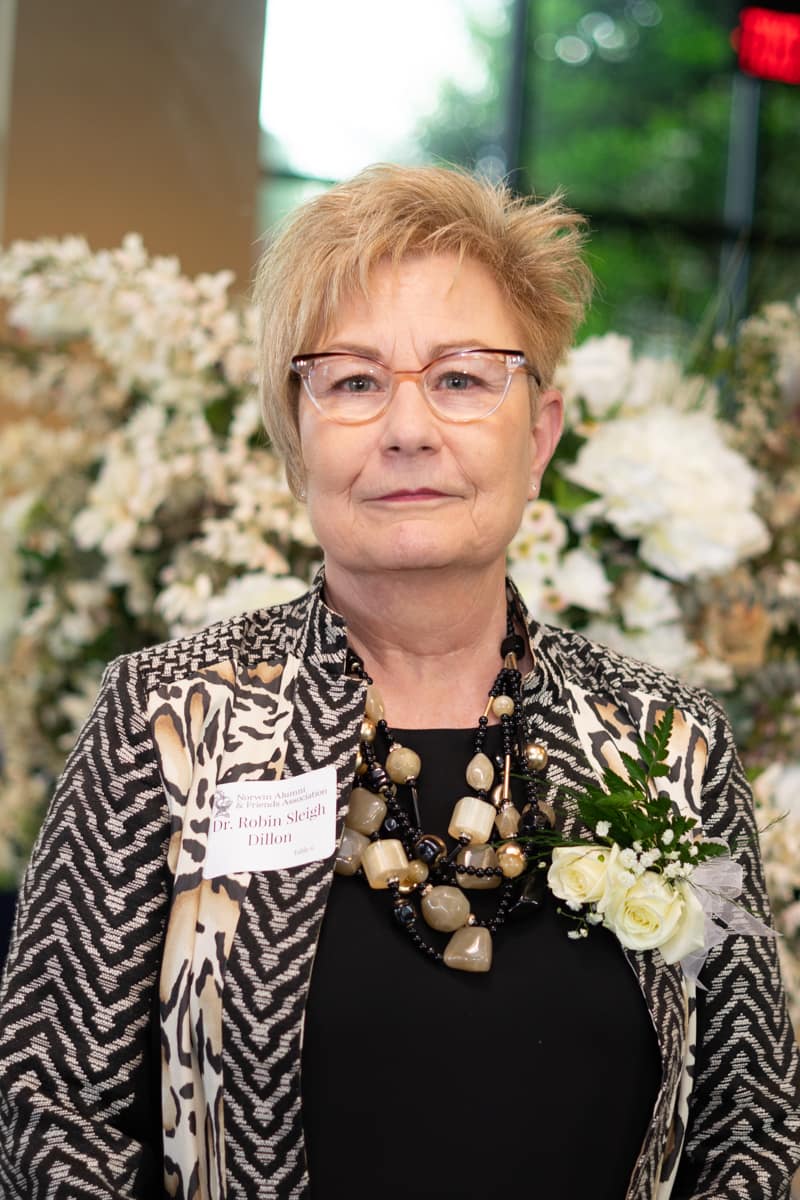 Ms. Robin Sleigh Dillon, '73
Distinguished Alum in Education
Dr. Robin Sleigh Dillon is the William Wilson Selfridge Professor of Philosophy and Director of the Center for Ethics at Lehigh University. Her career as a philosopher was presaged in high school by participation on the debate team, where she first learned the power of reasoning, and in the junior and senior class plays, where she learned how to see things from others' perspectives. After attending Lafayette College for two years, she transferred to the University of Pittsburgh, where she earned her B.A. (1977) and Ph.D. (1987) in philosophy. She joined the faculty of Lehigh University's Department of Philosophy in 1987. She has also had visiting appointments at the University of North Carolina and Moravian College. She has been the recipient of fellowships from the Andre," Mellon Foundation, the Charlotte Newcombe Foundation, and the American Association of Academic Women Educational Foundation, and she received Lehigh's Stabler Award for teaching excellence.
Dillon served as the chairperson of the Lehigh Philosophy Department from 2008-2017; in 2017, she became the inaugural director of Lehigh's new Center for Ethics, where she is responsible for creating the Center, shaping its mission and programs, and recruiting faculty and students into an Ethics Community.
Dillon is an internationally recognized philosopher whose scholarly work in ethics focuses on self-respect. Her interest lies in clarifying the moral nature and value of self­-respect and its relation to other significant things such as respect for others, self-esteem, arrogance, humility, self-forgiveness, being a good person, and living a meaningful life. She has published three edited volumes and dozens of articles in philoso­phy journals, as well as entries on her focal topics in the leading encyclopedias of philosophy. Dillon has given talks at nearly a hundred universities and conferences around the world, and her work has been the subject of numerous Ph.D. dissertations. She is currently working on a book on arrogance, which will be the first philosophical monograph on the subject.
Dillon is married to James Dillon, who is the Global Engineering Leader for Honeywell Building Solutions. They have a daughter, Heather, who is senior accountant at the University of Delaware, and a grandson, Trevor, who is a student at UDel.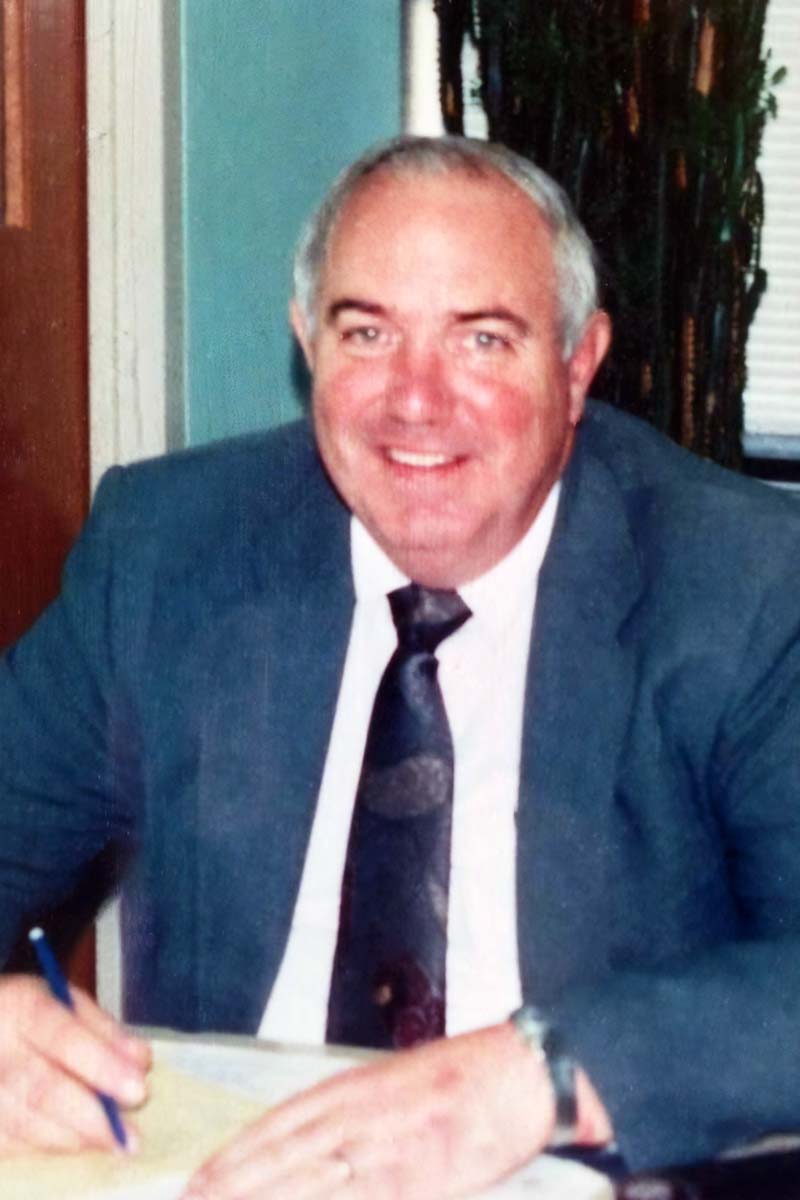 Mr. Robert Neil Faust
Friend of Norwin
R. Neil Faust was born in Sewickley Township on January 26, 1935. He graduated from Sewickley High School in 1953 and California State College in 1957.
He received his master's degree from Indiana University of Pennsylvania and then his Principal's Certification from Pitt. He spent 36 years at Norwin School District as a teacher, principal, elementary supervisor, and transportation coordinator before retiring in 1993.
During his years at Norwin, Faust served as president of the Norwin Teacher's Federal Credit Union and the Norwin Council of PTAs. Faust was also a member of Saint John's United Church of Christ where he was on the consistory, a Sunday school teacher, member of the choir, and various other committees. He was well known for his great cooking ability for fundraisers such as the sauerkraut dinners at the church.
Faust married Nancy Vaughn in 1958 and they had 4 children, David, Cheryl, Susan, and Cindy, and were later blessed with five grandchildren. Faust passed away on his 71st birthday, January 26th, 2006. The family continues to keep his memory alive within the Norwin School District by offering an "Extra Effort Award" that is given to one or two 6th grade students at Norwin. His love for his family, friends, church, and community will never be forgotten.
He was truly a man who made a difference.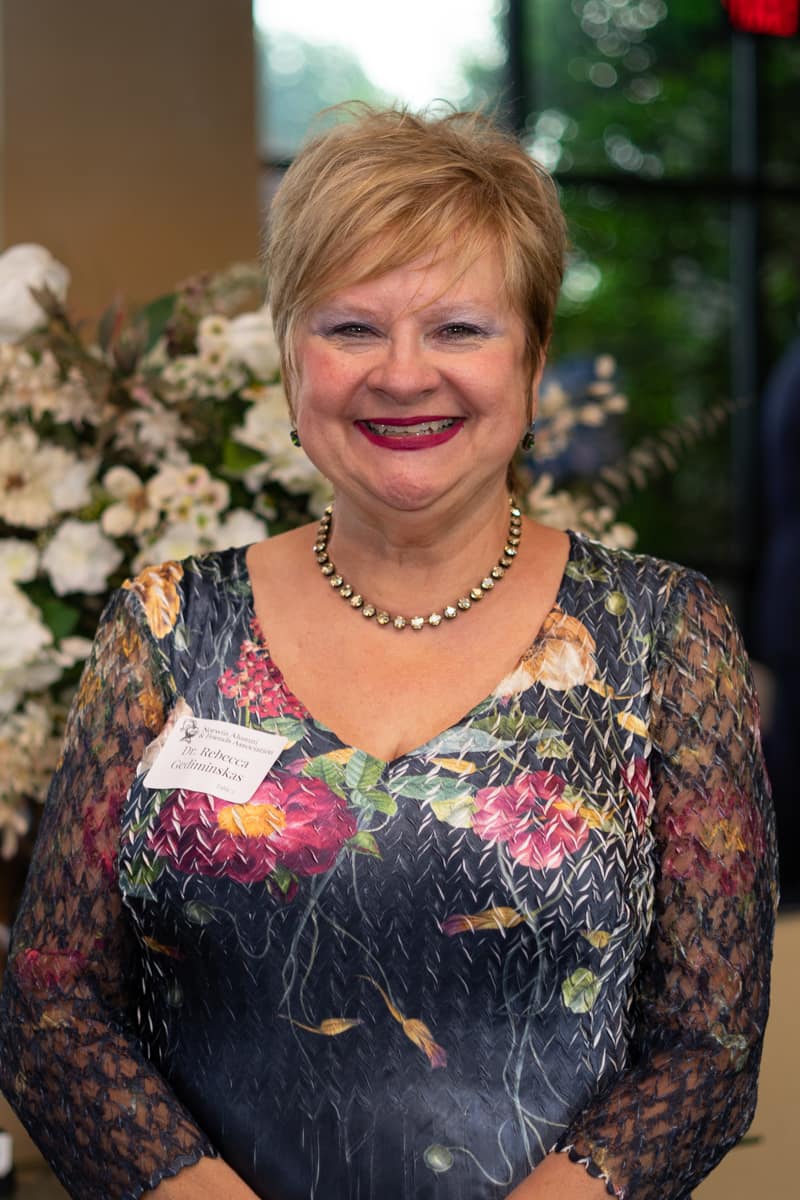 Dr. Rebecca Gediminskas, '74
Distinguished Alum in Education, Meddicine, & Public Service
Rebecca Gediminskas is a 1974 alumnus of Norwin. She holds a Doctorate of Nursing Practice from Carlow University, and a bachelor's and master's degree in nursing from the University of Pittsburgh. She has taught at the Westmoreland County Community College for twenty-nine years where she served as interim dean for the Health Professions and Natural Science. At the college, Gediminskas has been awarded the Outstanding Teaching Award three times, in 2018, 2010, and 1999. The award honors a full time faculty member that demonstrates excellence in the classroom, leadership and community service. She has been named in Who's Who Among America's Teachers, Medicine and Healthcare, American Women, American Education, and belongs to many nursing organizations.
Before joining the college, she held the position of Director of Education at Monsour Medical Center. While director, her continuing education department was commended for providing public education about health to the community by Senator John Heinz on the US Senate floor and Governor Richard Thornburgh in the Pennsylvania Congressional Record. She worked as a critical care nurse at West Penn Hospital.
Gediminskas served as a Norwin school director for sixteen years during the district-wide renovation projects. She was a member of the PTA, PTA Council, and the Norwin School District Community Foundation. In the past she volunteered for the American Heart Association and Cancer Society. She lives in Irwin with her husband John Kalberer, and has two sons, Jacob and Max, a daughter, Rachel, and a brand-new grandson, Max.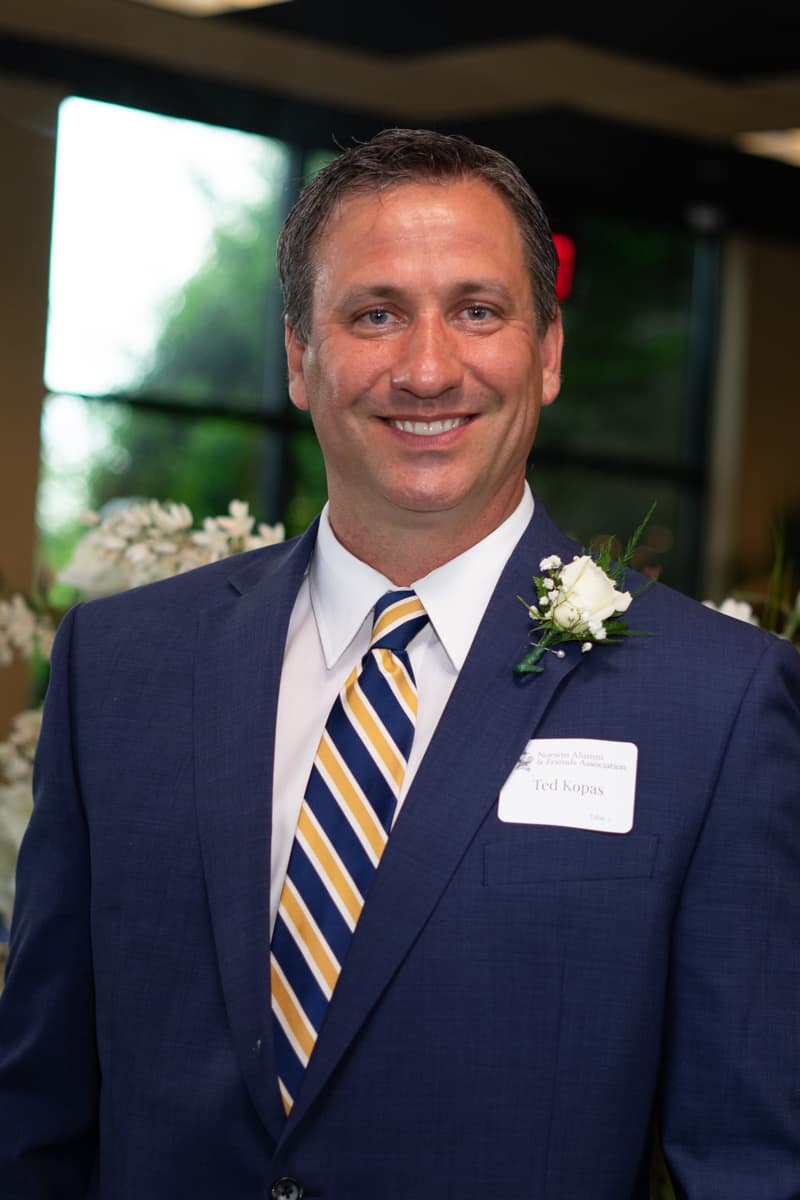 Mr. Ted Kopas, '91
Distinguished Alum in Government Service
Westmoreland Counly Commissioner Ted Kopas has served in office since 2010. He manages a $330 million annual budget, nearly 2,000 employees, and oversees programs that touch on every aspect of our communities: human services, public safety, corrections, and economic and community development. He has worked closely with fellow public sector leaders, as well as those from the private sector and other civic leaders to confront the challenges facing our region-the opioid epidemic, an aging and shrinking population, infra­structure, long-term care for seniors, and local government cooperation.
Commissioner Kopas founded the Drug Overdose Task Force, consisting of a wide variety of stakeholders to confront the opioid epidemic and develop a comprehensive framework to curb overdose deaths. He initiated "Reimagin­ing Westmoreland", an update to the county's Comprehensive Plan to address the challenges facing Westmoreland County, including workforce demands, demographics and downtown redevelopment. Kopas was appointed by Governor Tom Wolf to represent Pennsylvania's 67 counties on the Governor's Long-Term Care Council to develop strategies and policies to best provide for the expanding needs of the Commonwealth's growing senior population and shrinking direct care workforce.
He serves on the Boards of Directors for the West­moreland Industrial Development Corporation, Westmore­land Community Action, the Westmoreland Conservation District, and the Westmoreland Land Trust.
A native of Westmoreland City and a 1991 Norwin graduate, Ted lives in Hempfield Township with his wife, April, and their five children: Elle, Alex, Quinn, Jack, and Teddy.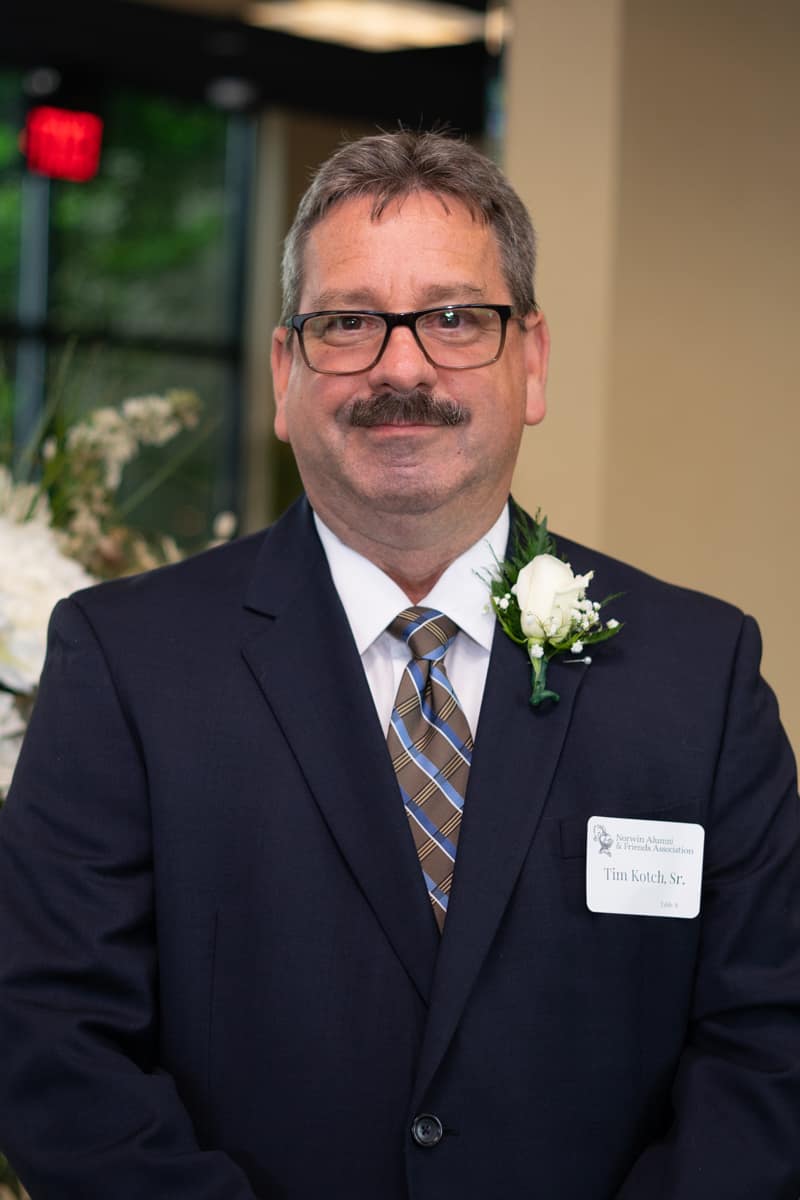 Mr. Tim Kotch, '74
Distinguished Alum in Education
Tim Kotch, Sr. is a 1974 graduate of Norwin High School. He has a long record of service to the Norwin School District, including serving as the Assistant Superintendent of Secondary Education since 2015, Norwin High School's assistant principal (2003-11) and later principal (2013-15), teaching mathematics and computer science at Norwin High School from 1999 until 2003, and teaching mathematics at Norwin Middle School East from 1994 until 1999.
Prior to returning home to the Norwin School District, Kotch taught mathematics at Estill High School in Estill, South Carolina from 1989 to 1994. In 1993, he was awarded with the honor of being selected as a Department of Energy Teacher Research Associate at the Princeton Plasma Physics Laboratory.
Kotch has authored numerous grants for Norwin, including many that brought Palm Pilots, Vernier science lab equipment, graphing calculators, Lego and Vex Robotics to District students. Most recently he authored a PAsmart Grant for a K-12 Computer Science program for District students.
He served on active duty in the United States Army as a Military Policeman from 1975-1981 and was awarded the Army Commendation Medal, Good Conduct Medal before his honorable discharge in 1981.
Kotch is also a Board Member of ASSET STEM Education, a national education improvement nonprofit based in Pittsburgh. He also volunteers his time as a Board Member of the Norwin Teachers Federal Credit Union, where he serves as President and is a member of the Norwin Rotary receiving the Paul Harris Fellow Award and Norwin Rotary Club Service Award in 2017.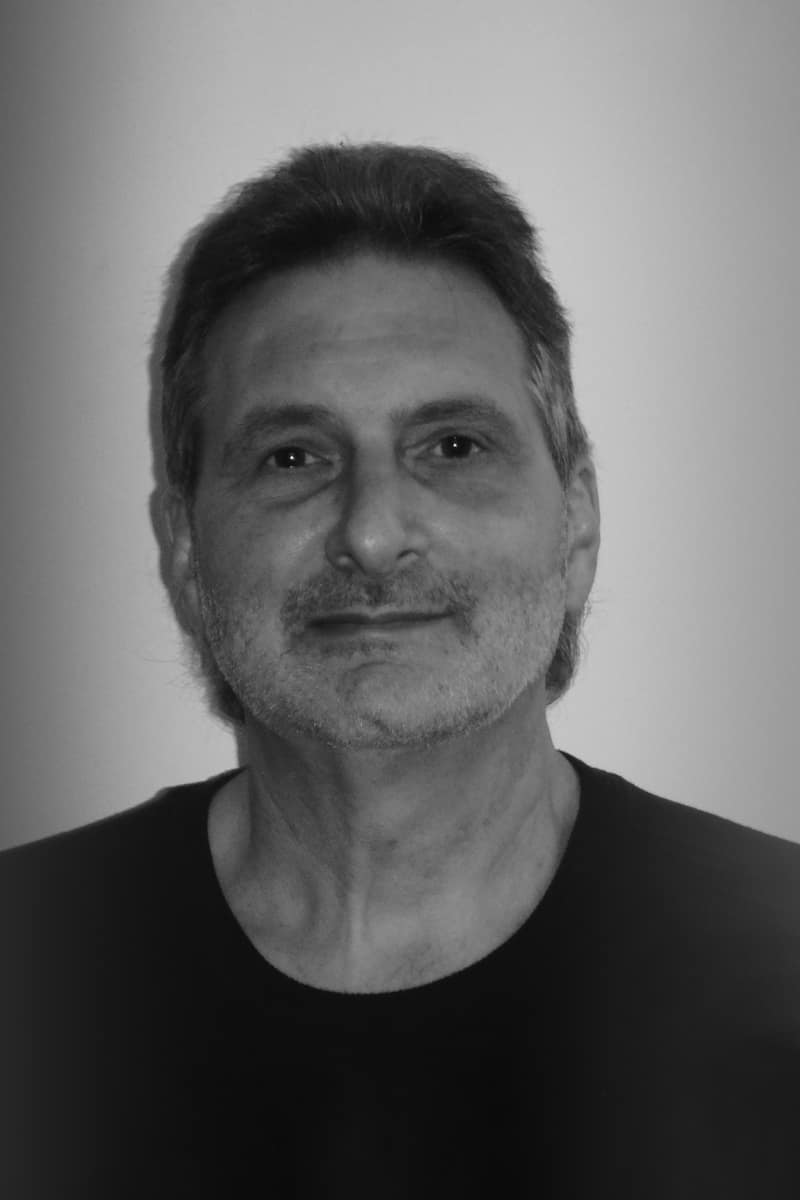 Mr. George Koury, Jr., '77
Distinguished Alum in Business & Public Service
George S. Koury, Jr is a 1977 graduate of Norwin High School and is a lifelong Norwin resident. George went on to St. Vincent College 81' to study Business & Finance and began his career with the Koury Real Estate team founded by his father several years earlier.
His love for Irwin quickly thrived with his multiple projects around the community that touched so many others as these projects enabled the town to continue to grow and prosper. Most notably is the interest of George and his partners interest in the Lamp Theatre that started its renewal and renovation in 2004 and the donation of the Lamp Theatre to the Westmoreland Cultural Trust. It is with that vision and desire to see the Lamp Theatre open again for the enjoyment of others, that his commitment maintained the opportunity for this community staple to once again light its stage.
George resides in North Huntingdon Township with his wife Susan. They are proud of their three wonderful children and four beautiful grandchildren. George and Susan are blessed to have so many lifelong friends. He and his family are proud of the Norwin Community and its progress and commitment to be a family oriented community and thank you for this honor.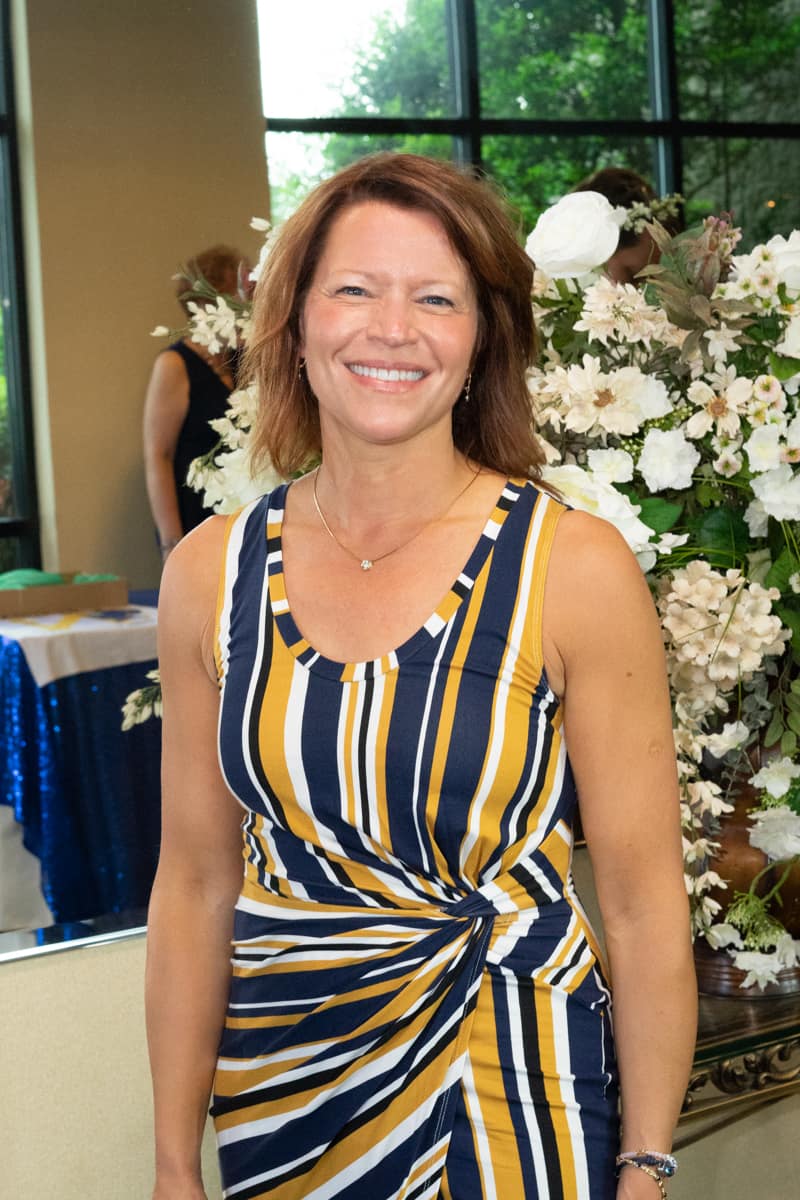 Dr. Heather Newell, '88
Distinguished Alum in Education
Heather Coiner Newell is the proud daughter of Ron and Anne Coiner and sister to Jack, Ted, and Brian Coiner. She is also the daughter-in-law of Terry and Carol Newell. Both the Coiner and Newell families have been North Huntingdon residents for many decades and delight in its strong sense of identity and community. When she was a Norwin student, Newell learned valuable leadership lessons as Colorguard Captain for the Norwin Marching Band and Winter Colorguard and as French Club President.
Newell was inspired by her grandmother to pursue teaching. She earned her B.S. in Secondary English and French Education from IUP. She then received an M.A. in Liberal Studies from Duquesne University. Newell completed her doctorate in 2016 at the University of Pittsburgh. Her dissertation focused on how principals effectively contribute to teachers' professional learning.
This year marks Newell's twenty-fifth year as an educator. Newell is thankful for the staff, families, and students for making her six years as principal of Sheridan Terrace Elementary School the very best ones of her career. She continues to learn each day and is grateful for her challenging and fulfilling job.
Newell is married to Bruce Newell, her best friend since elementary school. Both Newell and Bruce grew up in North Huntingdon and attended Norwin schools. They are life-long members of Holy Trinity Lutheran Church in Irwin. Newell and Bruce have two teenage daughters, Kendra and Brooke. The Newell family loves to travel and boat together.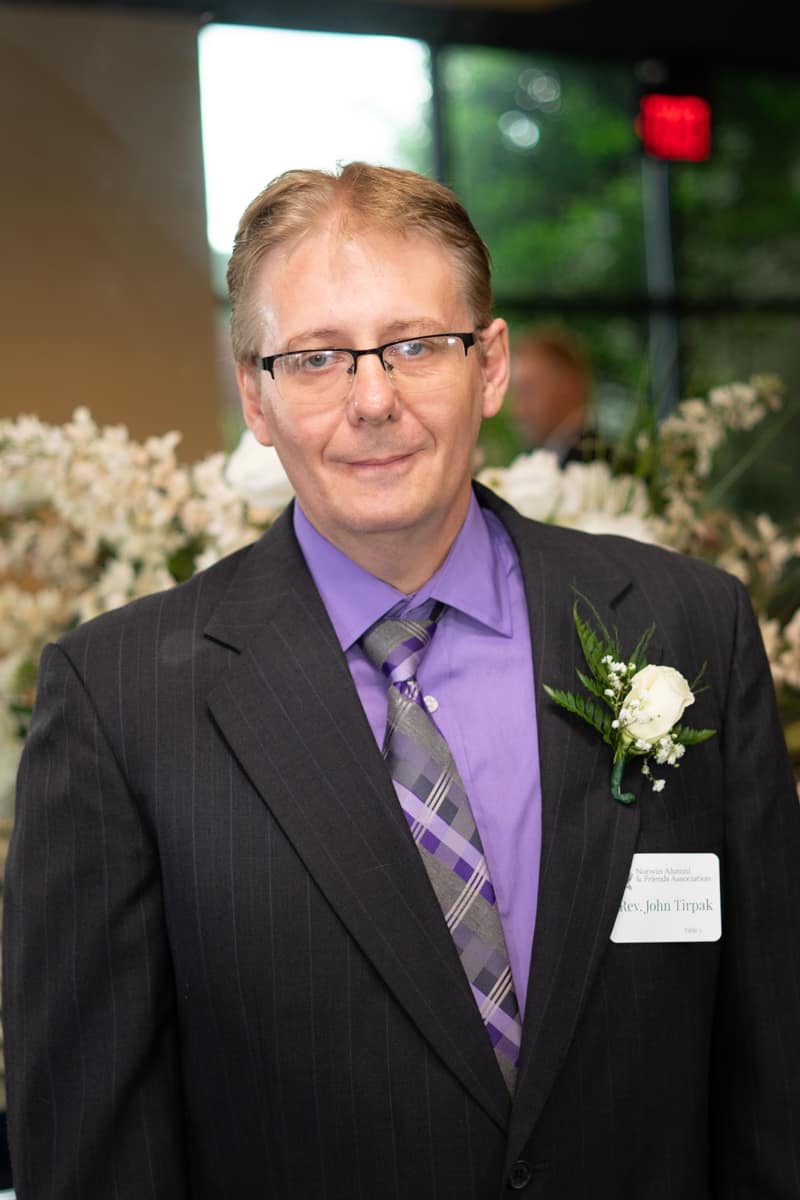 Rev. John A. Tirpak, Jr., '86
Distinguished Alum in Public Service & Theology
After graduating Norwin in 1986, John Tirpak attended Westmoreland County Community College and became certified as a paramedic, serving the community through his work in Emergency Medical Services for over thirty-four years. Tirpak has been part of North Huntingdon EMS/Rescue since 1995 and currently works as an Operations Supervisor and paramedic.
Tirpak has worked to develop two community children's injury prevention programs, the Kids Safety Fair and How to Escape Abductions, as well as a mobile healthcare program designed to help prevent elderly falls and help patients manage chrnoic medical conditions in their homes. In 2013, Tirpak was honored by EMS West and his peers for his contributions.
In 2013, Tirpak answered his call to ministry and began his studies in Leadership and Ministry at Carolina College of Biblical Studies in Fayetteville, North Carolina, earning his bachelor's degree and graduating first in his class while receiving highest honors. He was inducted into the ABHE Delta Epsilon Chi Honor Society for academic excellence and ordained in 2017 with the National Association of Christian Minister's Fellowship. He has since served as a ministry leader and recovery pastor at Calvary Church in Irwin. Tirpak has also served as an intern and unofficial assistant pastor at West Newton United Presbyterian Chruch.
Tirpak has been married to his wonderful wife, Valerie, for twenty-eight years. They have two grown children, Kaitlyn and Alex, and he continues to be active in the Norwin community. Tirpak hopes to soon transition away from his work in EMS and into full-time vocational ministry.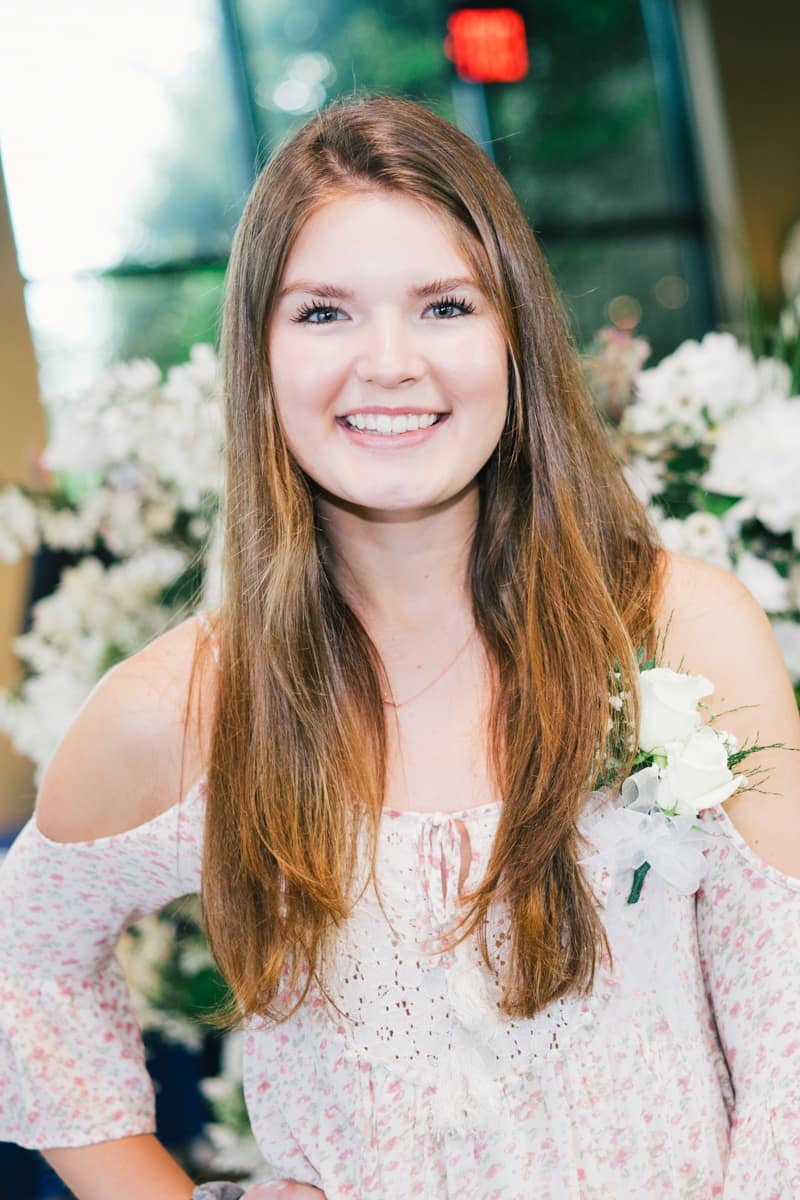 Ms. Victoria Saunders
2019 NAFA Scholarship Recipient
Victoria Saunders graduated in 2019 ranked second in her class of three-hundred and ninety-six students. Throughout her high school career, her love of challenges led her to take twenty AP and honors courses, earning thirty-three college credits. She was a member of the National Honor Society, the Psi Alpha psychology club, student council, the Interact Club, and served as her Class Office's recording secretary. She was a varsity letter-winner and captain of the Norwin girl's volleyball team and also managed the boy's volleyball team.
Outside of school, Saunders volunteered in the local community and rode along with paramedics from Norwin's Rescue 8 squad. She was awarded the Daughters of the American Revolution award, the Total Trib Media Outstanding Citizen Award, and received the Ben Carson Scholarship.
Her tenacity, hard work, and dedication has led her to The Ohio State University where she will major in Biology as a Health Sciences Scholar, with plans to go to medical school and become a neurologist.