Fourth Annual Knight of Distinguished Alumni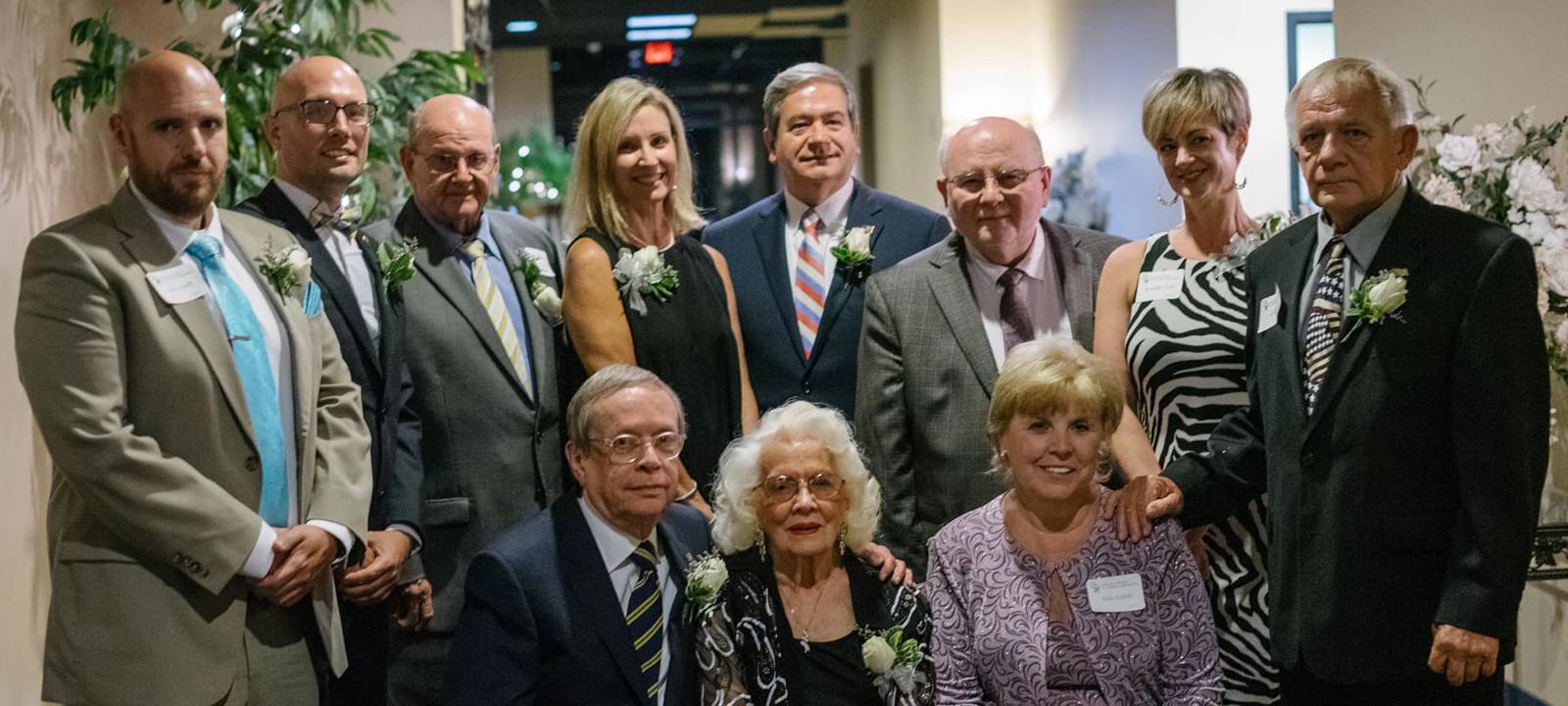 On August 8, 2021, members of the Norwin community and past graduates came together in celebration of the accomplishments of eleven Distinguished Norwin Alumni, one Distinguished Friend of Norwin, and our graduating NAFA Scholarship recipient.
The Norwin Alumni & Friends Association, together with the Norwin School District Community Foundation would like to thank the community for their support and a wonderful evening.
The 2021 Class of Distinguished Alumni
We are proud to announce that the following individuals have been selected for the 2021 Class of Distinguished Alumni.
Dr. Robert 'Dan' Davis, '72
Distinguished Alum in Medicine
Dr. Dan Davis is a 1972 graduate from Norwin High School. He is a past recipient of the Roger's Scholarship. While at Norwin, Dan was a three year letterman in Track and Cross Country - where he held the record for the mile and two mile as well as Norwin's cross country course. He played basketball until his senior year when he began concentrating on his running skills.
Dan attended Bucknell University where he lettered four years in Track and Cross Country. He was All-East in 1974 and 1975, won the East Coast Conference Championship in Cross country, placed second at the IC4A championships, and placed 7th at the United States Track & Field Federation National Cross Country Championship race to become Bucknell University's first All American in cross country. He won the Bucknell University Alumni Award in 1979.
After Bucknell, Dan attended the Temple University School of Podiatric Medicine where he won awards in Biomechanics, Rheumatology, and Sports Medicine. After residency, he was recruited to Connecticut where he has practiced for the past 38 years. He is a past president of the Connecticut Podiatric Medical Association and was elected to the American Podiatric Medical Association's Board of Trustees where he served as President of the APMA in 2015/2016. Dan is a key member of the Limb Salvage team at St. Vincent's Medical Center and is a nationally renowned speaker in limb salvage techniques.
He lives with his wife, Mary Anne, and has four children, Russell, Jeremy, Natalie, and Douglas.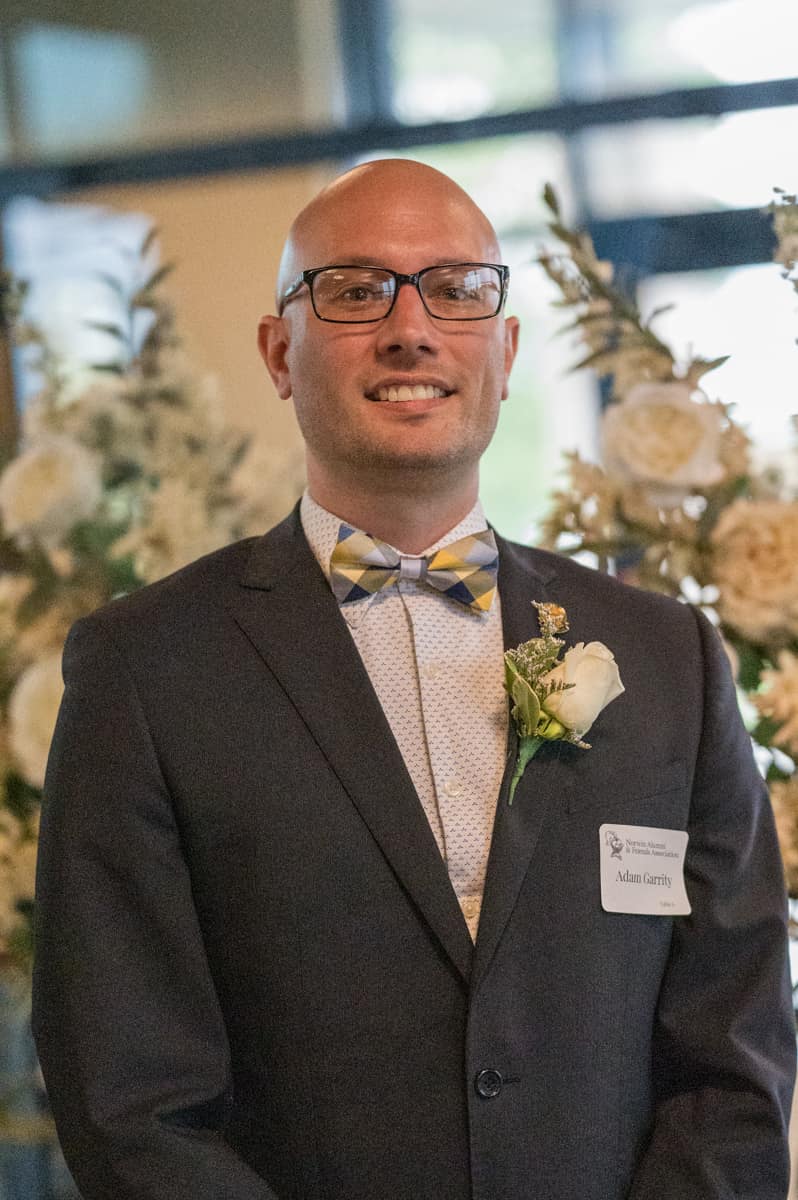 Mr. Adam Garrity, '04
Distinguished Alum in Public Service
Child welfare advocate, Adam Garrity, is a licensed social worker employed by the University of Pittsburgh's School of Social Work as a Practice Improvement Specialist–where he serves as a consultant to child welfare agencies across the Commonwealth of Pennsylvania.
Adam's previous work experience includes roles as: counselor and case manager in a youth group home, caseworker, program specialist for Westmoreland County Children's Bureau, intern at Forbes Regional Hospital, and intern with Judge Harry F. Smail, Jr.
As featured in local news media, one of Adam's career highlights was his spearheading of a grant-funded children's comfort room at Westmoreland County Court House. He has tirelessly striven to advocate for child welfare initiatives at Universities, School Districts, and National/Statewide Organizations, and was recently named as one of the twelve inaugural members of the University of Pittsburgh's School of Social Work Direct Practice Advisory Board.
In his personal life, Adam is a devoted father of one son and volunteers as a coach for youth soccer and baseball organizations. He was also a member of the Blackburn Center's male engagement initiative, seeking to end intimate partner violence.   In every facet of his life, Adam embodies his commitment to championing the advancement of the core goals of child welfare: safety, permanency, and well-being of children.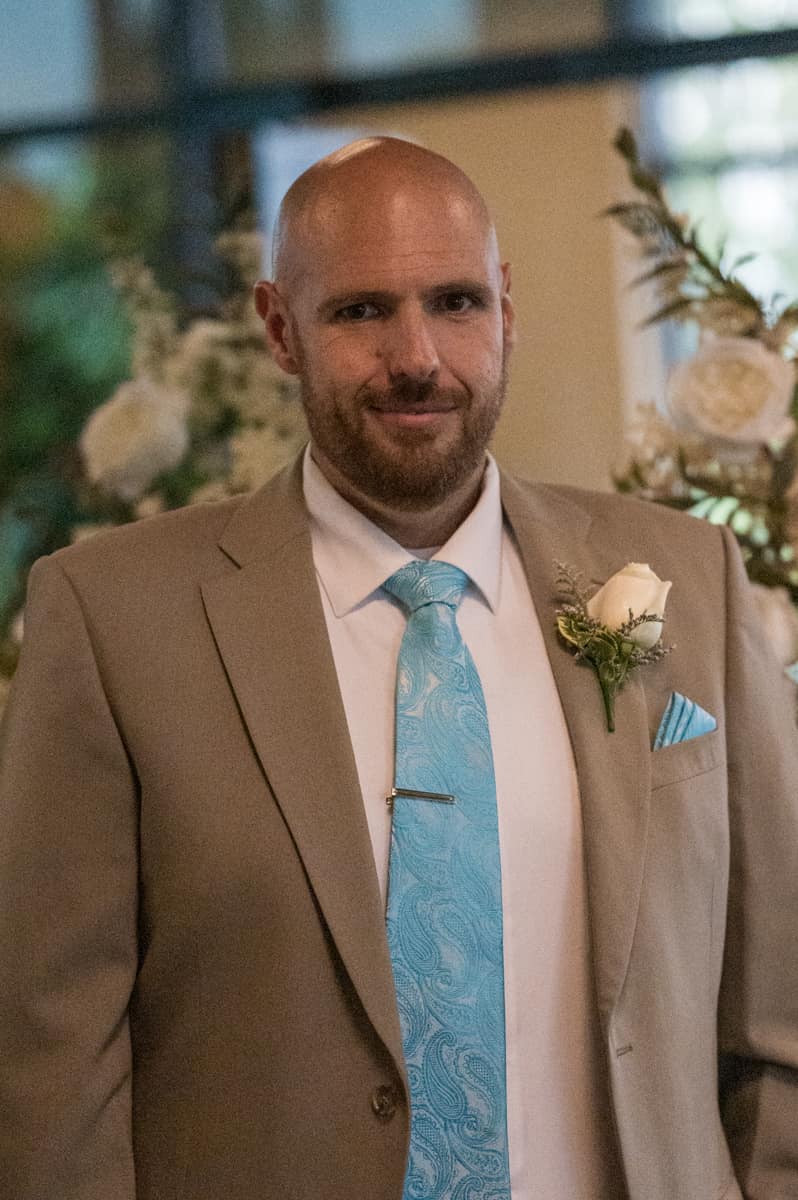 Mr. Alan Harff, '00
Distinguished Alum in Business, Education, & Public Service
While attending Norwin High School, Alan E. Harff was a saxophonist in Norwin's award-winning marching band and attended the Central Westmoreland Career & Technology Center to study HVAC technology.
At fourteen, Harff joined the Circleville Volunteer Fire Department and has been an active member for twenty-four years, serving as an EMT for twenty-two years. Harff served as a 911 Dispatcher for Westmoreland County for fourteen years. In 2015, he obtained his Class A CDL and is currently the OSHA & Safe Operations Manager for PGT Trucking of Aliquippa, Pennsylvania.
Harff has also been employeed or volunteered as a Lieutenant with Kennywood's Public Safety team, Irwin EMS, Arnold EMS, North Huntingdon Rescue 8, was a deputy with the Pennsylvania Fish & Boat Commission, and a Pennsylvania State Constable. Harff has earned numerous accredidations, certifications, and awards during his career, most notable of which was the 2019 National Safety Council's Rising Star of Safety and PGT's Safe Operations Manager of the Year in 2018.
Harff currently resides in North Huntingdon with his wife and two dogs, and is currently pursuing his Bachelor's Degree in Occupational Health and Safety.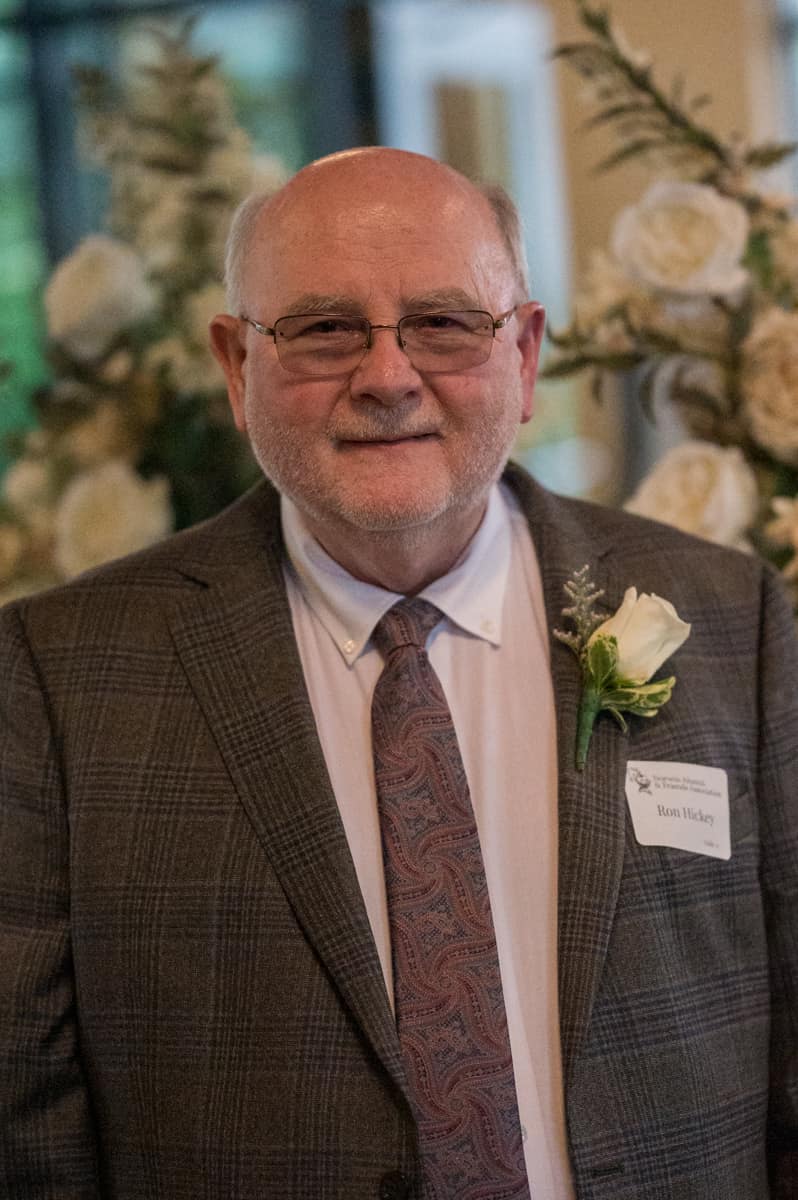 Mr. Ron Hickey, '66
Distinguished Alum in Military & Public Service
Ron graduated from Norwin in 1966, and entered Indiana University of Pennsylvania, majoring in music.
While at IUP, Ron played trombone in various music ensembles. He formed a music group called the Hickeybones – a trombone sextet plus rhythm that specialized in jazz and pop music, featuring Ron's music arrangements. After graduating in 1970, with a Bachelor of Science degree in Music Education, Ron enlisted in The United States Army Band in Washington, D.C., as a staff arranger.
During his twenty years with The Band, Ron wrote several hundred arrangements for the organization's many ensembles. His arrangements were featured on numerous recordings and were performed at the White House and other official ceremonies and concerts in Washington and throughout the United States. He also served as anthems coordinator and supervised the recording of all the national anthems of the world, which were provided by The Band to the Olympic Games in 1984 and 1988.
Early in his Army career, Ron became interested in computers and soon found himself in charge of The Band's first computer system. Ron developed a database for cataloging The Band's music.
Ron retired from the Army as a Master Sergeant in 1990 and took a position as a computer specialist with the District of Columbia Pretrial Services Agency in Washington, D.C. Ron developed a software program to track defendants and their samples for the Agency's drug testing laboratory. This system enabled the Pretrial Services Agency to be one of the pioneers in criminal justice drug testing and be recognized as the foremost Pretrial Services Agency in the United States. Ron became Director of the Agency's Office of Information Technology in 1996. Under his leadership, all of the Agency's business processes were supported by computer automation. Ron retired from Pretrial Services in 2015.
Ron resides with his wife Lydia in Crossville, Tennessee. He is a technophile, sports fan (loves the Steelers and Penguins) and Car Guy; he and Lydia enjoy traveling the United States in their motorhome.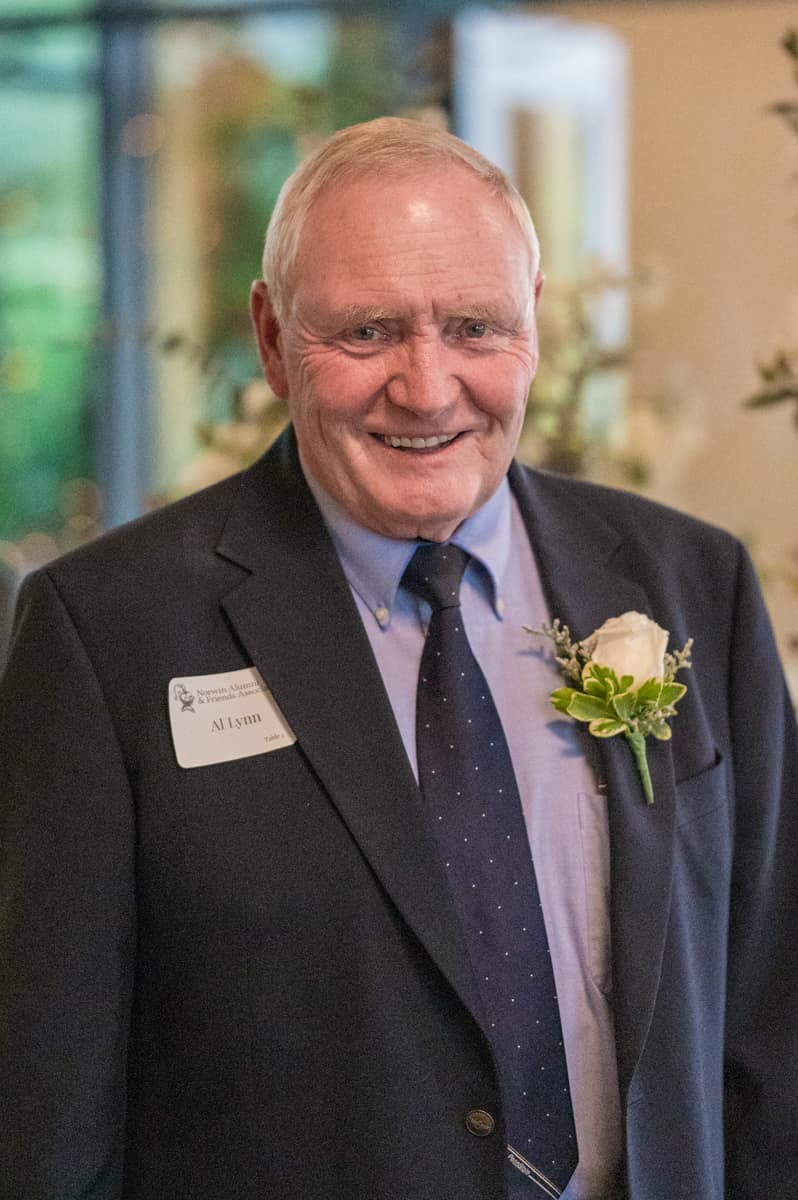 Mr. Albert Lynn, '68
Distinguished Alum in Education
Al Lynn, along with his parents and sisters, moved to North Huntingdon in 1964. He played football and basketball at Norwin Junior High West. He graduated from Norwin High School, where he was a member of the football and track team, as well as chorus. He received his Bachelor of Science Degree in Elementary Education from Clarion State College and earned his Master of Science Degree in Education and Elementary Administrative Certification from Duquesne University in 1978.
He began his teaching career at Norwin in 1973 as an elementary teacher at Scull Elementary. He spent many years coaching football, basketball, and track. For the next 24+ years, he continued his passion for teaching at Scull and Hillcrest elementary schools until deciding to transition into administration. He served as the principal at Hillcrest and Sunset Valley elementary schools from 1998 until his retirement in 2006. Despite retiring, his passion for education and love of children led him to become principal at Queen of Angels Catholic School for a year and a half. His admiration for the Norwin School District allowed him to serve as a member of the school board for four years.
In retirement, he enjoys spending time hunting and golfing with his sons Ryan, Pat, and Nick. He also loves spending time with his three grandchildren, Megan, Jack, and Penelope. He would like to thank everyone in the community for all of the support they have given him throughout his truly enjoyable career as a teacher, coach, and administrator.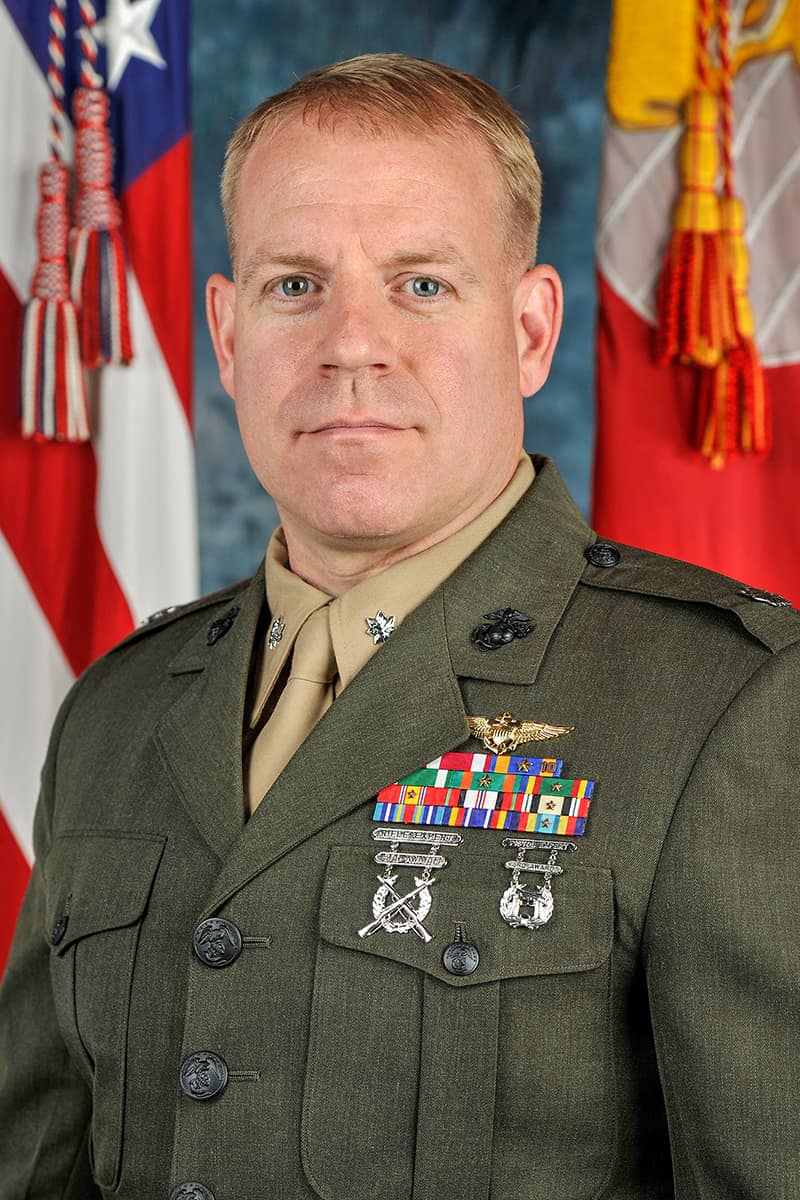 Lt. Col. Christopher K. Raible, '90
Distinguished Alum in Military Service
Lt. Col. Christopher K. Raible was raised in North Huntingdon, Pennsylvania, graduating Norwin High School with honors, ranking seventh in his class. He then attended Kent State University for one year where he studied aviation before transferring to Carnegie Mellon University where he graduated with a degree in Civil Engineering in 1995.
Upon graduation, Christopher pursued his dream to become a Marine aviator and was commissioned as Second Lieutenant in the United States Marine Corps going on to an accomplished career as an AV8-Harrier pilot. Lt. Col. Raible was killed in action on September 14, 2012 during an attack by Taliban militants on the Camp Bastion military base in Afghanistan's Helmand province.
Throughout his eighteen year career, Lt. Col. Christopher Raible moved quickly through the ranks and eventually became the commanding officer of Marine Attack Squadron VMA-211. As a Requirements Officer assigned to Headquarters Marine Corps between 2009 and 2011, Christopher worked tirelessly on the F-35 Lightning II project and was honored for his work in the development of the next-generation of Marine aviation. While it is customary for the name of the pilot of any aircraft to be on the jet, the first F-35 aircraft flown was painted with Lt. Col. Raible's name in honor of both his contributions to F-35 program and his career as a Marine aviator.
Lt. Col. Raible's personal awards include the Meritorious Service Medal, Navy and Marine Corps Commendation Medal, Air Medal-Strike/Flight (numeral 10), Navy and Marine Corps Achievement Medal (second award), Air Medal-Individual Action, Afghanistan Campaign Medal, Iraq Campaign Medal, Global War on Terrorism Service Medal, Global War on Terrorism Expeditionary Medal, National Defense Service Medal (second award), the Bronze Star, and NATO Service Medal-International Security Assistance Force. He also received the Distinguished Public Service Award from Carnegie Mellon University's Department of Civil and Environmental Engineering in 2013 when it was renamed to the Lt. Col. Christopher K. Raible Distinguished Public Service Award.
Lt. Col. Raible is survived by wife Donnella, children Catherine, Allison and Bryan, parents Al and Kim Raible, and sister Lona.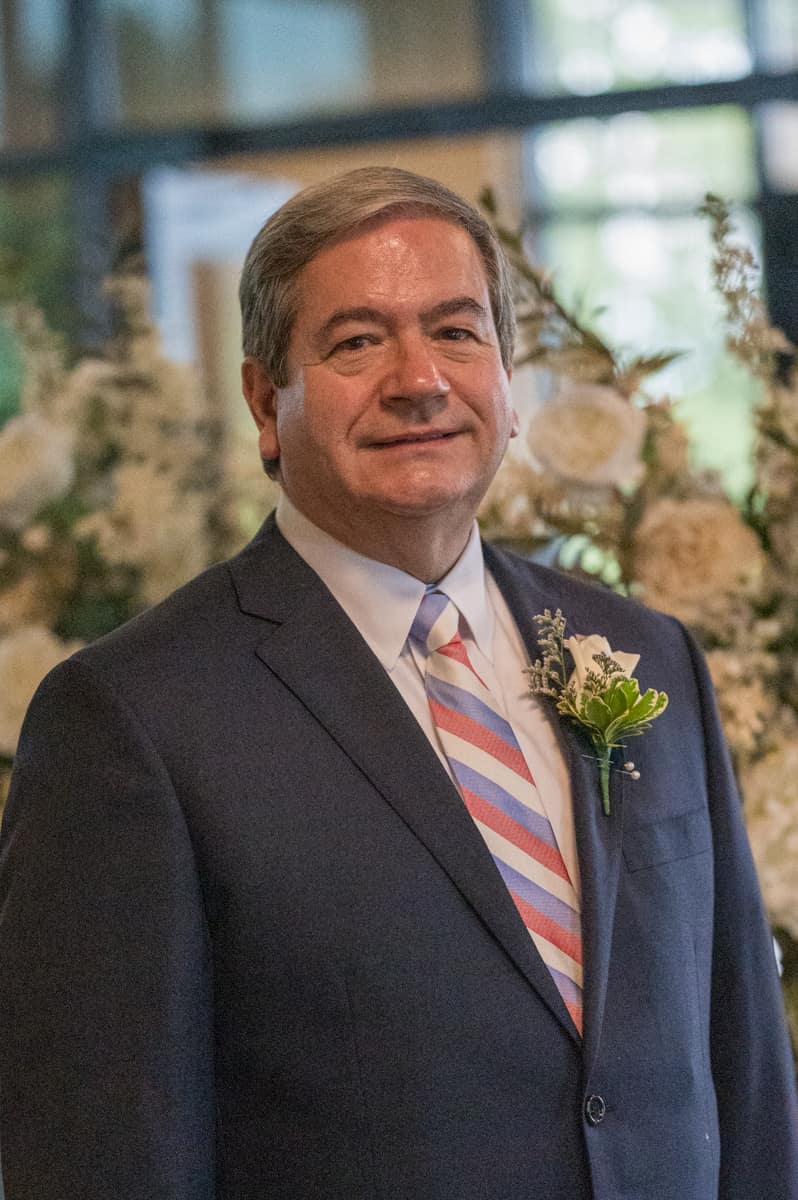 Mr. Michael Reiter, '75
Distinguished Alum in Law
Michael Reiter has more than 30 years of law enforcement experience culminating in eight years as the Chief of the Palm Beach Police Department. He has operated Michael Reiter and Associates, the leading security and investigative firm in Palm Beach, Florida for the past twelve years. Reiter is an expert in crisis management, travel security, art and jewelry theft and the prevention and investigation of crimes against high net worth individuals.
Reiter is a graduate of the FBI National Academy, the United States Secret Service Dignitary Protection Program and the Harvard University Kennedy School Program for Senior Executives in State and Local Government. He has earned a Master of Science in Organizational Development from Palm Beach Atlantic University and a Bachelor of Arts in Criminal Justice from Florida Atlantic University.
After the September 11, 2001 terrorist attacks, Reiter was appointed to the executive board of the FBI Joint Terrorism Task Force and chairperson of the Palm Beach Criminal Justice Commission's Domestic Security Committee.
Reiter has been interviewed on numerous network television news programs and documentaries including the Today Show, Dateline, ABC Special Reports and was featured in a Netflix series. He has also authored articles and instructed professional training and college courses on leadership, crisis management, criminal investigation, mass casualty attackers and cybercrime.
Reiter is a director of the Palm Beach Civic Association and serves on the Leadership Council of the National Law Enforcement Museum in Washington, DC. He lives in Palm Beach with his wife Janet and has two adult children, Nick and Stephanie.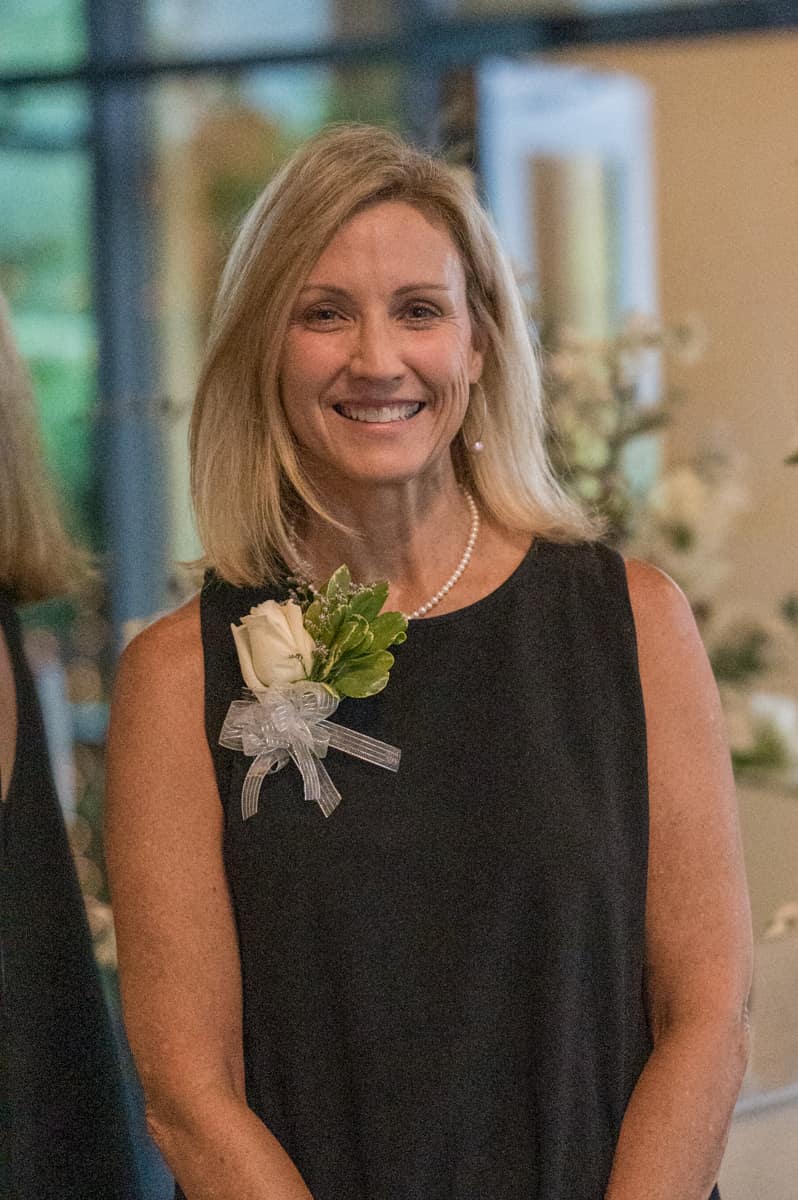 Ms. Laura A. Rodgers née Stamford, '81
Distinguished Alum in Medical
Laura Rodgers DrAP, CRNA, CHSE serves as the Simulation Coordinator for the Oakland University-Beaumont Graduate Program of Nurse Anesthesia. She graduated from the University of Pittsburgh with a Bachelor of Science Degree in Nursing and earned her Master of Science in Nursing from the Oakland University-Beaumont Graduate Program of Nurse Anesthesia. Rodgers completed her Doctorate of Anesthesia Practice at the University of Michigan in 2017. She obtained her CHSE in 2018, a certification for educators focused on healthcare simulation.
Currently working in the clinical area at William Beaumont Hospital and with twenty years of nurse anesthesia clinical practice she coordinates the simulation activities for students at the graduate level. Rodgers has presented Cricothyrotomy Workshops at the Michigan Association of Nurse Anesthetists state meetings and has published her research in the American Journal of Nurse Anesthetists. She is currently the District 2 Director on the Michigan Association of Nurse Anesthetists Board of Directors.
A mother to three children and grandmother to one granddaughter, she has been married to her high school sweetheart for thirty-three years.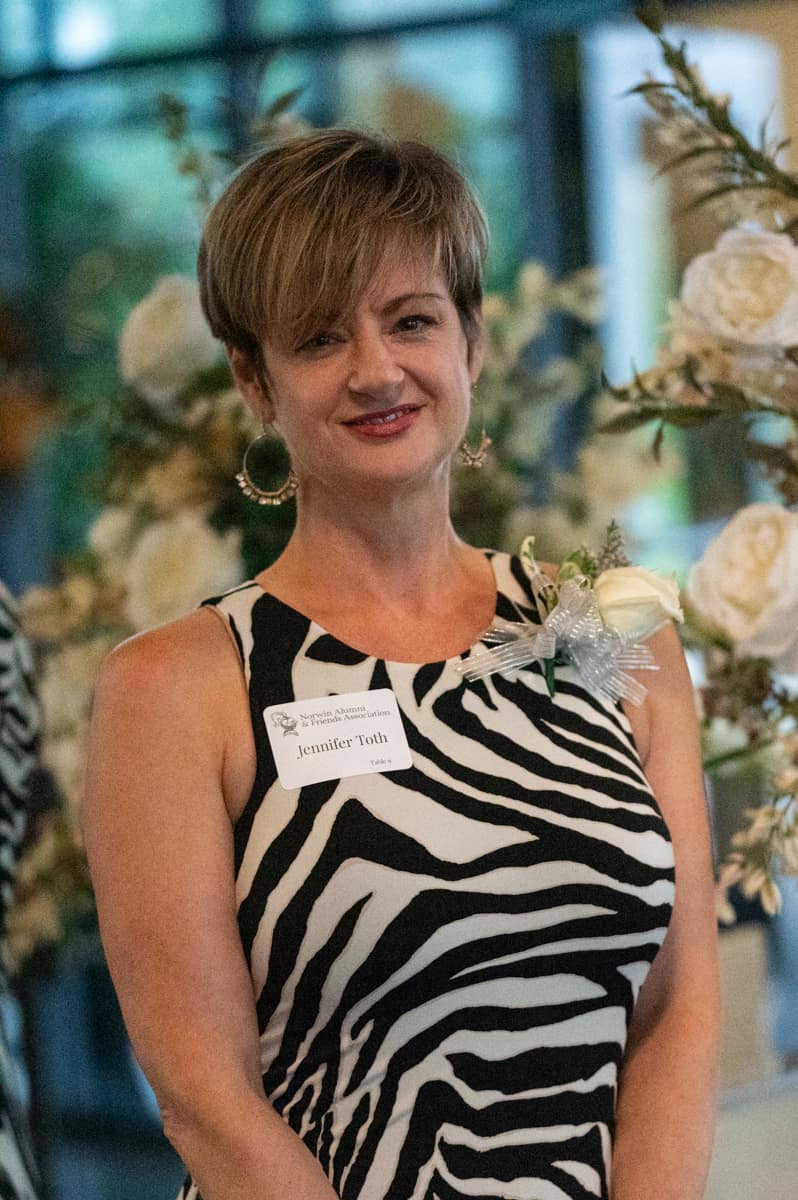 Dr. Jennifer Toth, '90
Distinguished Alum in Medical
Since childhood, Dr. Jennifer Toth has had a passion for medicine. After graduating from Norwin, she attended Washington and Jefferson College where, in 1994, she earned a Bachelor of Arts Degree in Biology. In 1996, Toth earned a Master's Degree in Physiology from Penn State University. She then attained her MD from the MCP/Hahnemann University School of Medicine in 2000.
Residency took her to Hershey, PA, to Penn State Milton S. Hershey Medical Center. She completed a residency in internal medicine, followed by additional training in pulmonary and critical care medicine. During residency, her daughter Antonina (2005) and son Cole (2007) were born.
In 2007, after graduation from fellowship, Toth assumed responsibility for the "bronchoscopy service" at Hershey Medical Center and, with the help of an amazing team of colleagues, built the section of Interventional Pulmonology (IP), a group of physicians and advanced practice clinicians with a passion for patient care related to the performance of procedures related to the diagnosis, staging, and palliation of benign and malignant lung disease. She established a one-year dedicated fellowship in interventional pulmonology at Penn State which is in its third year. She is nationally known within the IP community, and is the current president of the Society for Advanced Bronchoscopy, the first female professional society president within the field of interventional Pulmonology.
Toth is married to Dr. Michael Reed, Chief of Thoracic Surgery at Penn State Hershey Medical Center. They reside in Hershey with their three children.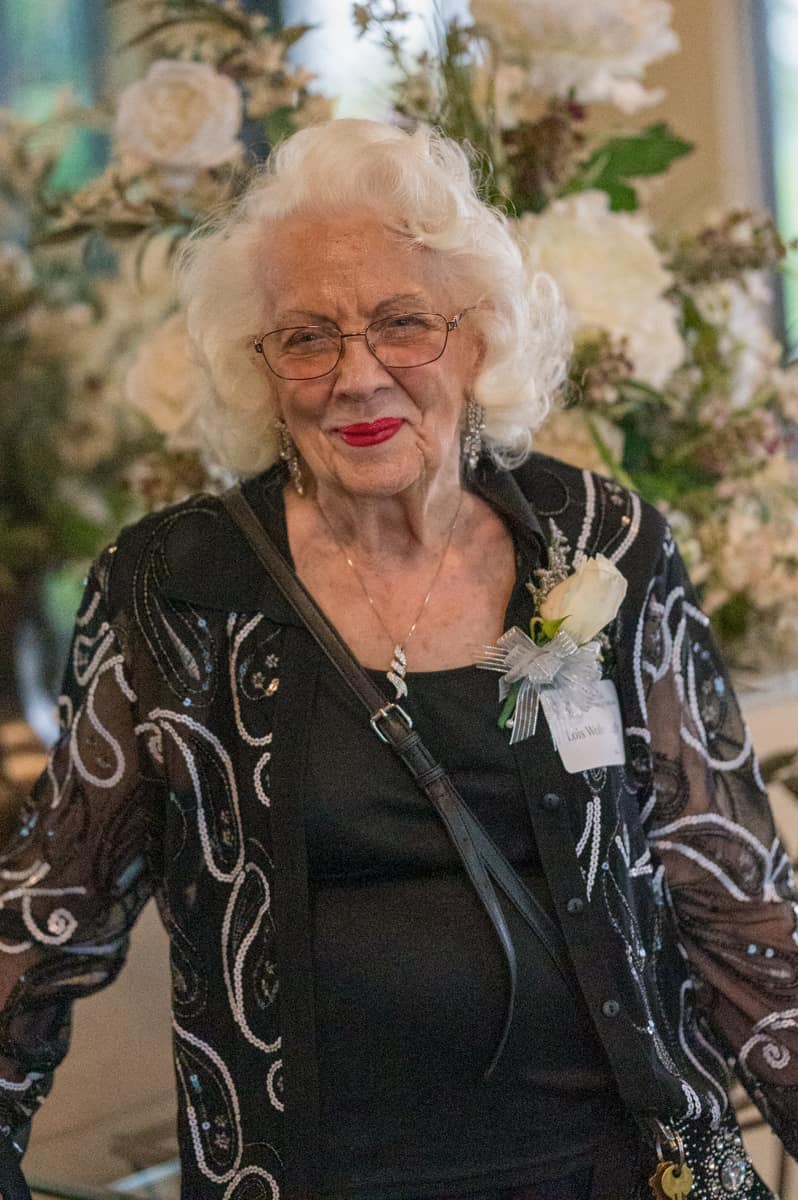 Ms. Lois Woleslagle née Lauffer, '49
Distinguished Alum in Community Service
Lois Lauffer Woleslagle, a 1949 Norwin Graduate, served as Class Secretary and a Varsity Cheerleader. She dated and fell in love with the Captain of the Football team, Norman Woleslagle. They married in 1953, and settled in North Irwin where they raised two children, Mary Louise and Norman.
Norman's dream was to always own his own paint store. In 1970 Norman and Lois opened Woleslagle's Paint Store located on 4th Street in downtown Irwin. The store geared to selling Benjamin Moore Paint, wallpaper and paint supplies. Lois was the proprietor while Norman and his brother, Joe Woleslagle were the painting and wallpaper contractors. The business soon expanded to include custom contracting and home remodeling with son Norman as contractor. This year 2021 Interiors by Woleslagle is celebrating 51 years of serving its customers.
Lois co-founded the IBPA, Irwin Business and Professional Association, with fellow business owner, Lenny Santimyer. The two met every week to discuss and plan how to promote Irwin and how to make it healthy and vital. Some of the projects begun by IBPA include: Light up Night, which attracts thousands of people annually, various Craft shows, and other projects throughout the year. Lois herself spearheaded such projects as sidewalk benches, sidewalk flowerpots, sidewalk Christmas Trees, the Fourth Street Market, and Christmas Note Cards [depicting Irwin Architecture and Street scenes].
The project Lois is most proud of is collaborating with Penn Dot to erect signs marking Irwin's boundaries along the Route 30 Corridor. She felt it was important for Irwin to be recognized. The IBPA, where Lois presides as President, still meets every Thursday with a large group of business owners.
Because of her hard work and dedication, Lois has won many honors and awards including Norwin Star's 2003 and 2006 Citizen of the Year, the Irwin Business and Professional Association's 2008 Lifetime Achievement Award, the Norwin Chamber of Commerce's 2008 Volunteer of the Year, and the Norwin Rotary's 2013 Paul Harris Fellow.
Throughout her entire business career, Lois has worked effortlessly to help earn Irwin the honorary title The Biggest Little Town in Pennsylvania.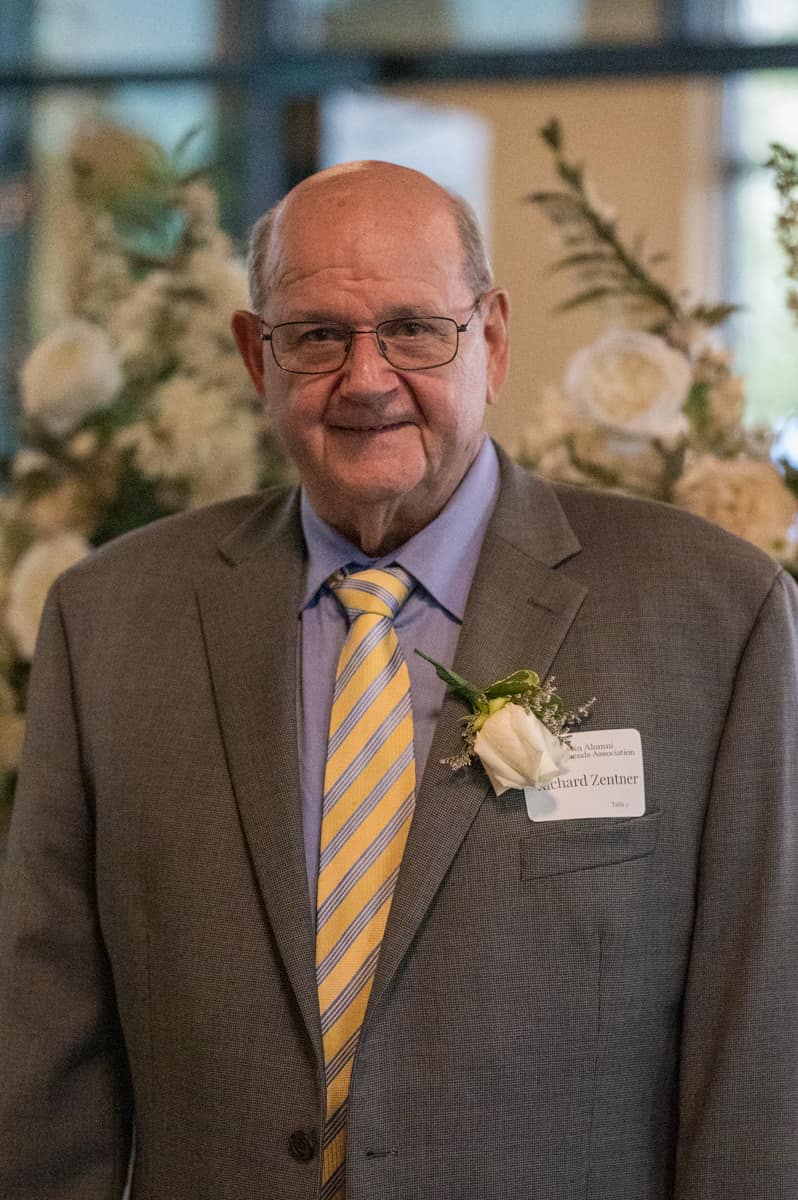 Mr. Richard 'Dick' Zentner, '62
Distinguished Alum in Performing Arts & Philanthropy
Richard (Dick) Zentner graduated from Norwin High School in 1962. After attending Ricks College in Rexburg, Idaho for two years, he served in the US Army for two years, of which sixteen months were in Germany.
Dick worked for Duquesne Light Company in Pittsburgh for thirty-nine years retiring from the position of Operating Supervisor. He continued working on Duquesne Light property for eight years as an employee of Pike Electric, an Engineering and Construction firm rebuilding the infrastructure as Outage Coordinator.
Since 1986, Dick has been heavily involved in the Norwin Band and Norwin Band Aides serving in numerous positions including three terms as president of the Band Aides. He is currently responsible for the transportation, housing and meals for the High School Band and the Colorguard on their numerous trips.
In 2013, Dick received the Music for All/Bands of America "Patrick John Hughes Parent/Booster Award", given annually to one individual who exhibits extraordinary commitment, dedication, support and sacrifice among music parents and boosters around the world.
Dick is widowed and the proud father of four and grandfather of twelve.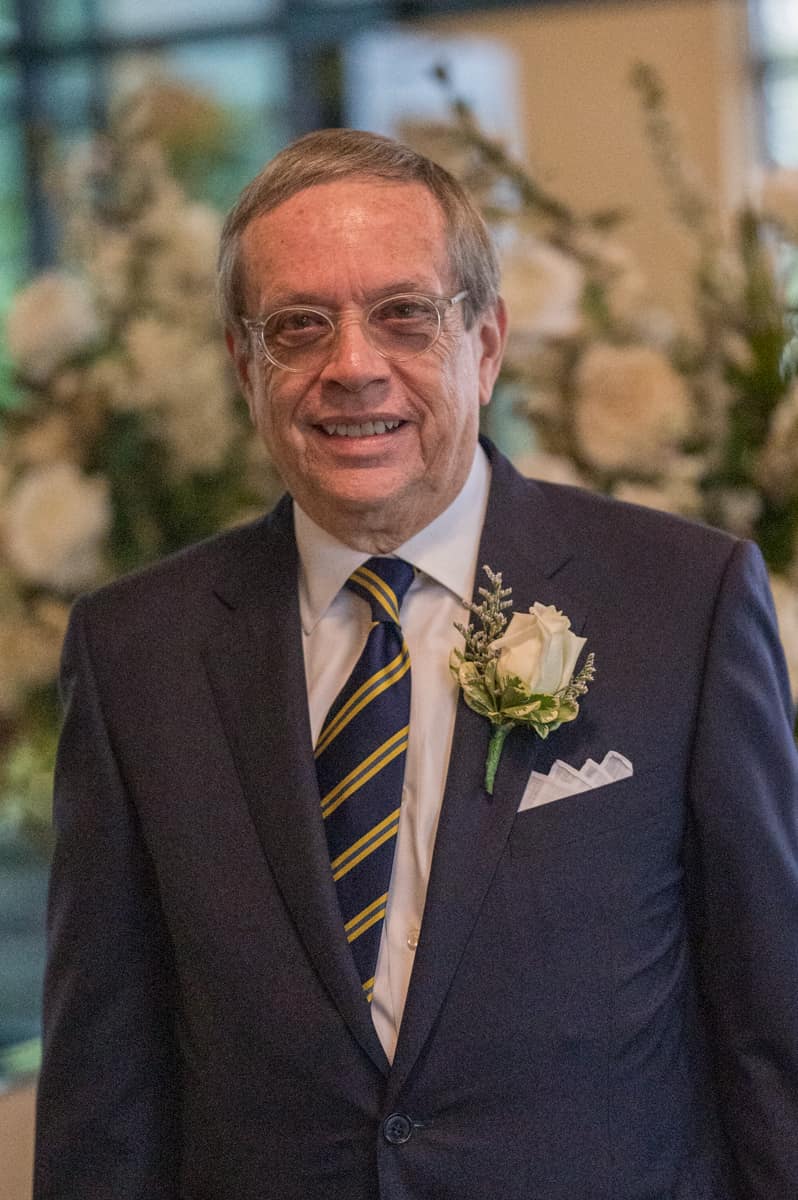 Mr. James Duffy, Esq.
Friend of Norwin
Jim graduated from McKeesport High School in 1966; Pennsylvania State University in 1970 (B.S. in Finance); University of Pittsburgh School of Law in 1973 (J.D.).
Upon graduation from law school he began practicing law in North Huntingdon focusing his practice in the areas of real estate and title insurance law. Currently he is a partner in the law firm of Myers Duffy Dansak & Clegg, LLC located in Irwin.
He serves or has served on the Boards of the Westmoreland Lawyers Abstract Company; Norwin Chamber of Commerce; Norwin Rotary; Norwin Vet 2000 Committee; Norwin Public Library; the ARC of Westmoreland; Community Foundation of Westmoreland County; Manor Bank; Jacktown Ride & Hunt Club; and, the Norwin School District Community Foundation.
Jim embodies the true meaning of community service. His unselfish gifts of time and expertise has enriched the numerous organizations he has served resulting in positive improvements within the Norwin Community that make it a wonderful place to work, live and learn.
Jim resides in North Huntingdon with his wife, Kathryn. They have two daughters and five grandchildren.
Ms. Mara Polczynski, '21
2021 NAFA Scholarship Recipient
For the past four years, Mara has made her number one priority to be to not have an obvious number one priority. Her driving force has been to try to experience as many of the opportunities available within the Norwin community as possible. At Norwin High School her final class rank was fourth, she was a class officer (secretary) for four years, she earned a place in the Global Scholars program, and was a letter winner in five different varsity sports. In addition, her performance in her Advanced Placement Art classes earned her recognition as one of the top graduating visual artists in Westmoreland County.
Beyond her school activities, Mara was active in the community. She is a member of two churches, participating in both youth groups. Through these experiences, she volunteered at food banks in both Westmoreland and Allegheny Counties, provided community outreach service to less fortunate members of not only the Norwin community, but also several communities as far away as Steubenville, OH. She also spent time volunteering for Animal Friends in any capacity that they needed. And to ensure her life experiences were as well-rounded as possible, she has held two jobs for the past two years.
Mara is forever grateful to have had the opportunity to grow up in the Norwin area and has done her best to become involved in all it has to offer. She is confident that the education and experiences provided by our Community have prepared her well for success at Grove City College in the coming years.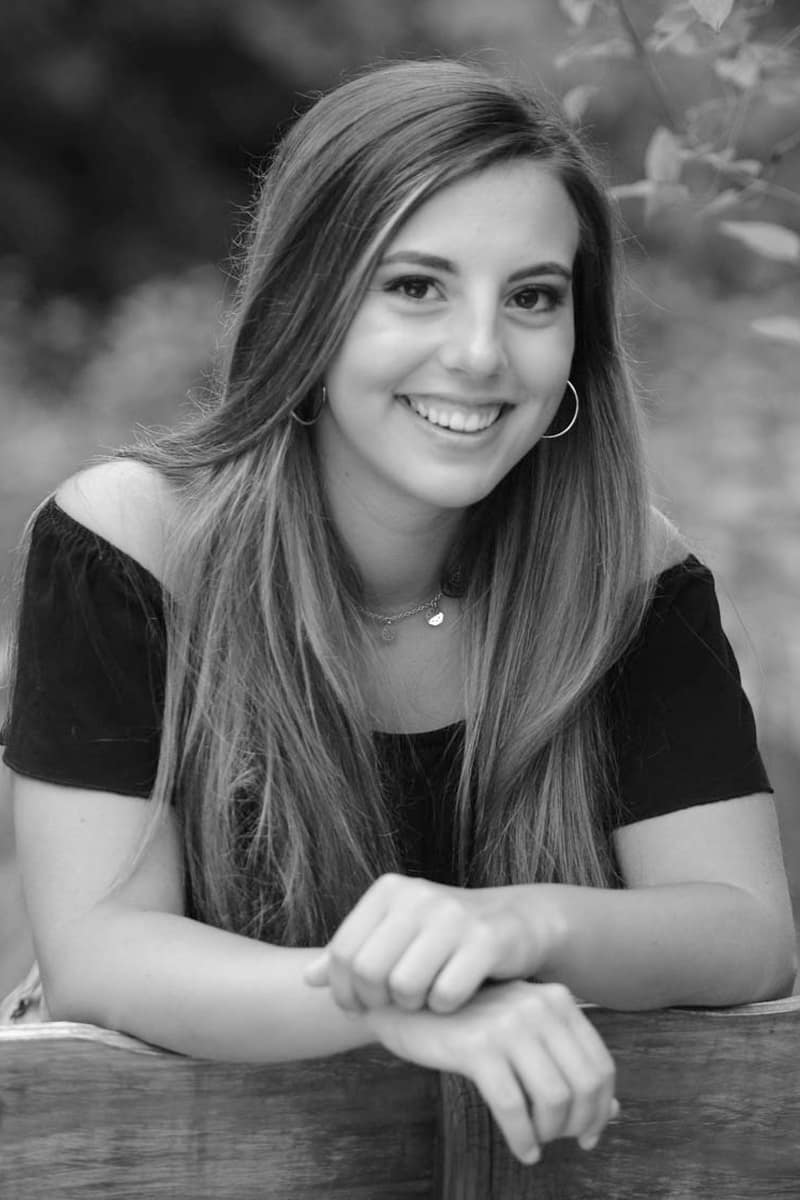 Ms. Kailee Scalise, '20
2020 NAFA Scholarship Recipient
My name is Kailee Scalise and I am honored to receive the NAFA Scholarship. I am currently a junior at the University of Pittsburgh pursuing majors in Marketing and Supply Chain Management with a minor in Economics and a certificate in Leadership and Ethics.
Growing up in the Norwin area, I was very involved in my community and school clubs my entire life. I played club soccer starting at age 7 and joined the high school soccer team my freshman year. I was the President of the Norwin Show Choir, Vice President of the Bel Canto Women's Choir, Class Secretary, and member of the Norwin Theatre Company where I landed multiple lead roles. I was also involved in the Aevidum Positivity Club, which is a club that I co-founded my senior year.
Through my vast involvement in clubs and activities, I developed an appreciation for community service. I've carried this important lesson with me as I entered college and now volunteer for a nonprofit organization called Lending Hearts. I hope to continue building my character and prepare myself to be successful in my future career.
As I reflect on my high school years, I cherish the memories I've made and I'm proud to be a Norwin alumni. Thank you again for this recognition.