Fifth Annual Knight of Distinguished Alumni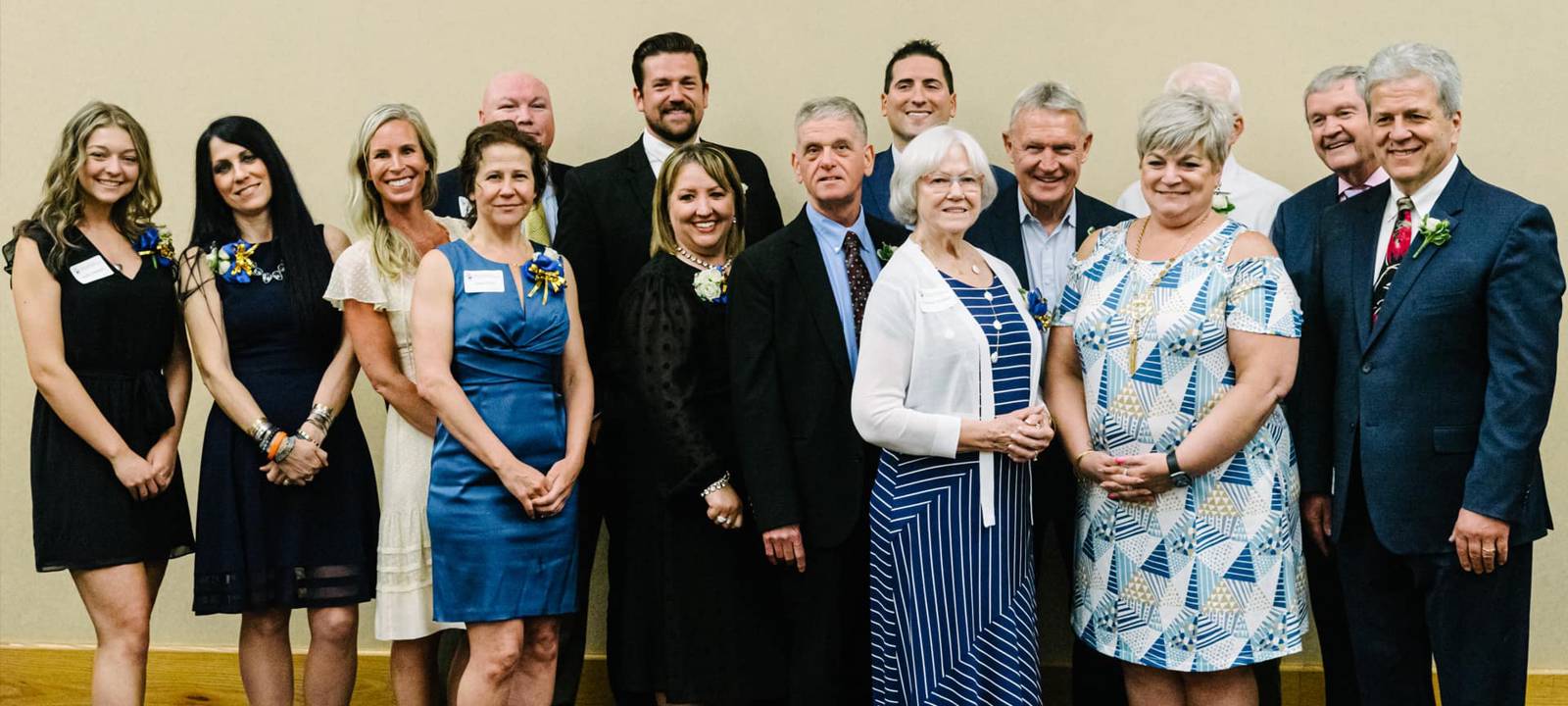 On May 26, 2022, members of the Norwin community and past graduates came together in celebration of the accomplishments of eleven Distinguished Norwin Alumni, one Distinguished Friend of Norwin, and our graduating NAFA Scholarship recipient.
The Norwin Alumni & Friends Association, together with the Norwin School District Community Foundation would like to thank the community for their support and a wonderful evening.
The 2022 Class of Distinguished Alumni
We are proud to announce that the following individuals have been selected for the 2022 Class of Distinguished Alumni.
Ms. Sara K. Colosimo née Dvorsky, '01
Distinguished Alum in Public Service
Ms. Halle Copeman née Siniawski, '01
Distinguished Alum in Public Service
Mr. Daniel Davis, DPM, '72
Distinguished Alum in Medicine
Mr. Thomas L. Hempel, '78
Distinguished Alum in Public Service
Mr. Sean R. Mainwaring, '05
Distinguished Alum in Education
Col. Douglas Matty, '86
Distinguished Alum in Military Service
Mr. Lynn E. McCutcheon, '62
Distinguished Alum in Science
Dr. Daniel Medic, M.D., '71
Distinguished Alum in Medicine
Mr. Ronald Peduzzi
Friend of Norwin (Posthumous)
Mr. Doug W. Plank, '71
Distinguished Alum in Business/Sports
Ms. Rachelle Dené Poth née Berquist, '89
Distinguished Alum in Education, Law, Technology
Dr. Aaron R. Shedlock, M.D., '03
Distinguished Alum in Medicine
Mr. Thomas P. Shrump, '84
Distinguished Alum in Fine Arts (Posthumous)
Ms. Terri Yost, '88
Distinguished Alum in Education, Medicine, Military Service